Ben Patton Tells What Made Him 'Ready For Love' With NBC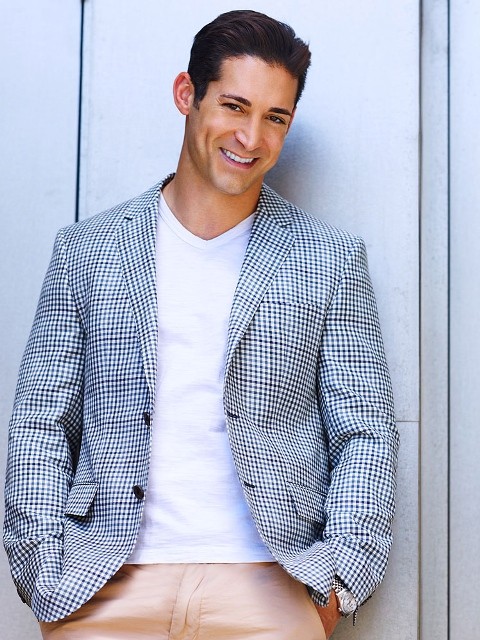 What would make you be willing to put your love life on TV? That's one of the questions BFTV asked Ben Patton, who's one of three bachelors featured on NBC's new matchmaking series Ready for Love. Ben opened up about why he thought Ready for Love was right for him, if he was concerned about the track record of reality dating shows, and what it was like for him to be in the public eye through it all.
"There was definitely a part of my life that was missing, and it was my personal life," explained the charismatic entrepreneur and philanthropist from Dallas. "After college, I kind of put my head down for work. My work and my professional life had been like a driving force. In the blink of an eye, my twenties had seemed to just fly by, [and] most of my friends were already married or in long-term relationships.  I just looked back, and I wasn't really happy with who I was."
That's a common enough problem - even among people as successful as Ben, who's traveled the world and done wonderful things like walking along the Great Wall of China - but why put your personal life in front of a national audience? "At first, I was somewhat skeptical," Ben admitted. "I was concerned [that] I wouldn't really find someone, and I didn't want it to affect my professional credibility. I'd spent a long time being recognized very well in my industry by my peers."
But after having those concerns addressed by producers, he came around to the idea: "I started to see wow, this could really have a shot at working. Especially since the matchmakers, who are the best three in the world, are putting their credibility on the line."
Ben found a different kind of experience waiting for him once Ready for Love actually got underway. "You might go and get a personal trainer and every week that trainer's going to tell you what to do. I think they wanted to have the same approach with the matchmakers," he said. "Every week the matchmaker's going to tell us what we needed to do as guys to let down our own walls. I realized there were a lot of things that I personally was or was not doing that I needed to in order to make that connection with someone. We had, essentially, relationship coaches."
So who is Ben Patton beyond one of three bachelors who searched for Ms. Right? He's professionally successful, well-educated (he has two degrees), has seen the world (including the Great Wall and the Pyramids of Giza), and athletic (his hobbies include soccer and flag football).  He's also got an intriguing background - half-Persian, half-American, he's a direct descendant of famed General George S. Patton on one side of his family and the grandson of a sheikh on the other - and a wonderful sense of humor. "Most people think with my background being finance, I must be some real serious, boring guy, but I'm a total goofball," he said with a laugh.
He also previewed what you're about to see. "There were weeks when we thought, 'This must be the slow week of the show.' We had big moments the first week, big moments the second, we thought, 'This has to be the slow week,'" Ben said. "There's no slow week, no boring week. Every single week there was something that was totally unexpected."
Ben explained one of the things that separates Ready for Love from other shows in its genre. "Rather than just being a basket of roses and handing them out, we had to actually go down each week and break up with one girl between two that the matchmakers had selected," he continued. "You don't know why the matchmakers chose those two. You don't see what they see. They see the footage when you're not around. and because of the stuff they see, they decide you have to choose one of those two girls. Every week, all that's running through my mind is 'What did they see that I haven't?' and it makes you really nervous, because you don't know if you're going to send home the wrong one. Later you might ask the matchmakers, 'Why did you pick those two?' There's a lot of different elements going on."
Not only did Ben find a special someone through Ready for Love, but he also formed other bonds, both with his fellow bachelors and even with the ladies that didn't win his heart. "[The show] was supposed to be one guy, so I was really nervous about the two other guys [Tim Lopez and Ernesto Arguello]. I was like 'I don't know these guys [and] whatever they represent, I'm going to be attached to," he said. "When I actually met them for the first time it was this huge sense of calm. They're the kind of guys I'd let my sister date. The friendships that I made on the show, with the guys and with the girls, and all the people in production, I'm doubly blessed because I have them- and I have someone I found along the way." Sounds like for Ben, TV was a risk worth taking!
Ready For Love premieres tonight at 9 PM ET/PT on NBC. You can also keep up with Ben on Twitter (@Ben_Patton).
(c)2013 Brittany Frederick. Appears at Starpulse with permission. All rights reserved. No reproduction permitted. Visit my official website and follow me on Twitter at @tvbrittanyf.