Ben Flajnik Named Next 'Bachelor'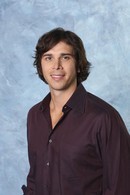 The reality TV star briefly linked to actress Jennifer Love Hewitt has been snagged as the next Bachelor.

Ben Flajnik came in a close second on the most recent season of dating show The Bachelorette and now he'll get to pick the girl, according to Life & Style magazine.

After losing Ashley Hebert's heart to JP Rosenbaum on the season finale of the Bachelorette last month, Flajnik was romantically linked to famous admirer Love Hewitt, who met the 28-year-old winemaker on a date while he was filming in San Francisco, California.

The actress has since revealed that the couple met by coincidence and there was no romance.