Ben Bass Previews 'Rookie Blue' Season 5: 'It's Been A Real Pleasure'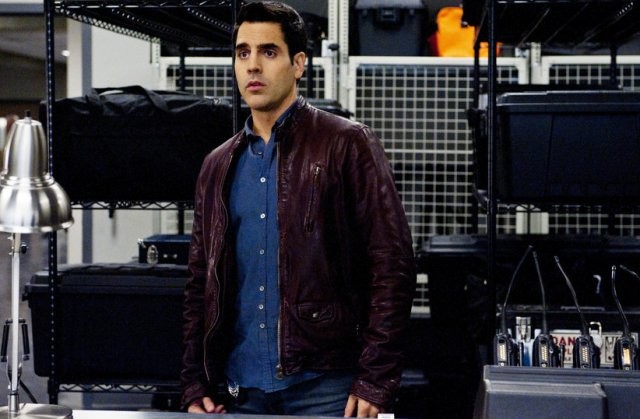 Our favorite summer show Rookie Blue is back, which means that we can get answers to a lot of questions - the most important being what's going to happen to newly minted detective Sam Swarek. Thankfully, we have Ben Bass to ask about that. Ben joined us for a chat recently to discuss his reaction to Sam's predicament, what's ahead in Season 5, and adding yet more new faces to the 15 Division roster.
SPOILER ALERT - If you're not caught up through Season 4 of Rookie Blue, or absolutely don't want to know anything going into tonight's season premiere, stop reading now and come back on Thursday morning.
Fans have been freaking out since Sam was wounded in the line of duty in last season's finale, but Ben wasn't too worried about being killed off the show. "I think if it were that type of situation they probably would've told me first," he laughed. "I guess my knowledge of the importance of the relationship between Sam and Andy is, I'm just aware of how important that relationship is to the writers.
"If they were thinking of making any major changes like that, I'm sure I would've been the first person they told. [The shooting] did what it needed to do, in terms of being exciting for the fans to see, and dangerous and scary. It's good to shake things up!"
And everyone's pretty shaken up when Season 5 starts, because they haven't gotten any time to recover. "We come in right where we left off," Ben revealed. "When we were shooting that first episode, I was saying this was the most fun scene I ever have to do in this show. I come in with my eyes closed on a gurney."
Since he's hospitalized, that means Sam temporarily doesn't have to deal with his personal drama: his presumably now ex-girlfriend Marlo Cruz (played by Rachael Ancheril) sort of prompted the rampage that got him shot, and most definitely ex-girlfriend Andy McNally (Missy Peregrym) admitted she's still in love with Sam despite being in a relationship with Nick Collins (Peter Mooney). As usual, we don't want to spoil too much, but those of you who are McSwarek fans better hang on.
"I can say this," Ben teased, "In the middle of the season, Sam and Andy have to go into the heart of darkness for Sam in terms of his a very important part of his family history. And it ends up being a turning point in their relationship, and in a way that hasn't happened before on the show.