Ben Affleck Stars In 'The Company Men,' Out On Blu-ray & DVD Now (Win A Copy!)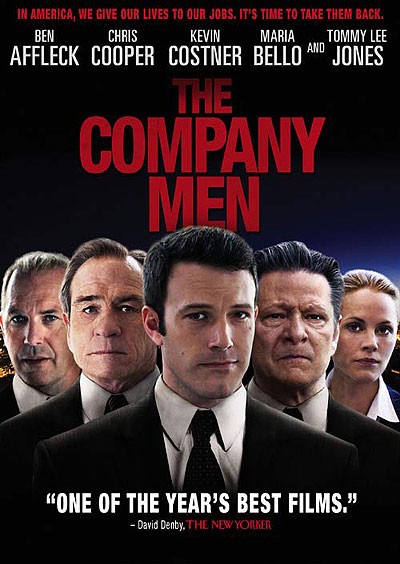 In The Company Men, Bobby Walker (Ben Affleck) is living the American Dream, until he is stunned to find himself the latest casualty of corporate downsizing. Suddenly, Bobby - along with his co-workers Phil Woodward (Chris Cooper) and Gene McClary (Tommy Lee Jones) - is forced to re-evaluate his self-worth as a husband, as a father, and as a man. For as long as he can remember, he's given his life to his job. Now, with only the love of his wife and family, it's time to take his life back.

With humor, pathos, and keen observation, writer-director John Wells introduces us to the new realities of American life, as The Company Men fight to regain their dignity and transcend their situations. An astute exploration of the human spirit, the film portrays the struggles of individuals at every level of the economic ladder as they try to reconnect with the things that matter most in life, and re-establish a sense of identity separate from their jobs.

The The Company Men Blu-ray and DVD bonus features include an Audio Commentary with writer/director John Wells; "The Making of The Company Men" featurette; and Deleted Scenes. Note: Special features are subject to change.

You can win a copy of The Company Men on DVD right here on Starpulse - click here!