Ben Affleck Shaves Beard After Oscar Win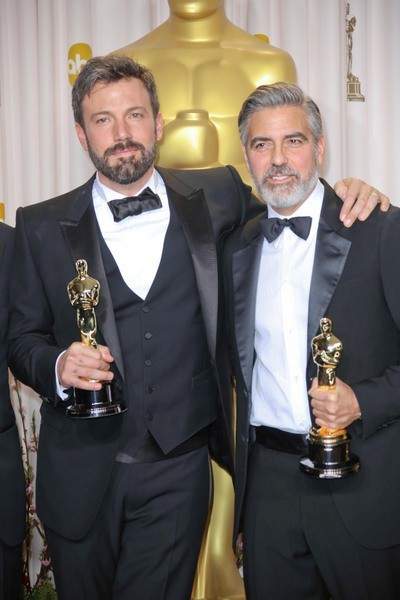 Ben Affleck didn't wait long to shave off his beard after winning an Oscar for Best Picture with his film Argo - he did it in a restaurant right after the awards ceremony.
TMZ reports Affleck, who was not nominated for Best Director despite helming the year's Best Picture, was at an afterparty in Craig's restaurant when he shaved off his beard - using an electric shaver plugged into a socket in one of the restaurant's hallways.
The site reports a few of Ben's friends and family took off a bit of beard. Us Weekly reports, "The whole family was tired of the beard!" and wife Jennifer Garner was the one who brought the clippers. 
A source adds, "Ben and Jen were there for a long time -- that's where he could really celebrated with the whole Argo crew. Ben was over the moon about the win and so happy."
During the Oscars telecast, host Seth MacFarlane joked that Affleck looked like a Kardashian with all of the extra hair.