Ben Affleck & Seth Rogen Testify Before Congress On Congo Conflict, Alzheimer's Disease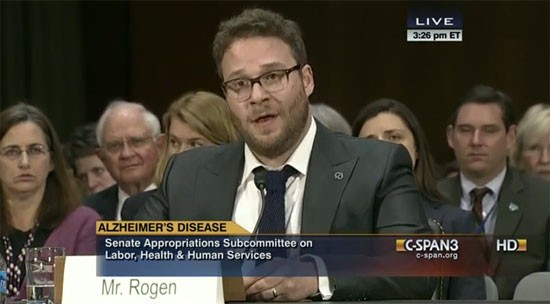 Actors Ben Affleck and Seth Rogen testified before Congress in Washington, D.C. on Wednesday to raise awareness of the Democratic Republic of Congo (DRC) and Alzheimer's disease, respectively.
 
Affleck spoke before the Senate Foreign Relations Committee and met with Secretary of State John Kerry to discuss the ongoing conflict in the African country.
According to the Eastern Congo Initiative, since 1998, violent conflict, disease and poverty in the DRC have killed over 5 million men, women, and children. 
 
Prior to the meeting, Affleck wrote on Twitter, "Honored to represent @EasternCongo before the @US_SFRC."
He later added: "Thanks Secretary. MT @JohnKerry: Met w/ @US_SEGL & @RedSox fan @BenAffleck on #DRC. Both passionate about the issues."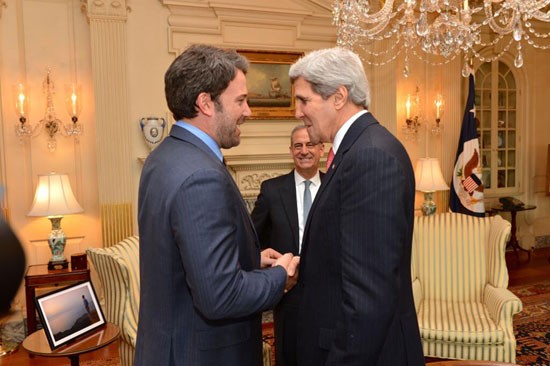 Rogen, meanwhile, was disappointed about the small turn out to hear him speak about Alzheimer's disease. He testified about research, treatment and prevention of the condition, which afflicts his mother-in-law.
He joked about being known for his film "Knocked Up" and the fact that the hearing had nothing to do with the legalization of marijuana before getting serious.
He spoke about his mother-in-law, who at 55 was diagnosed with early onset Alzheimer's. She forgot how to speak, feed herself, dress herself and go to the bathroom by herself by the age of 60. He talked about the shame connected to the disease and the massive financial burden it puts on families.
He added that deaths from Alzheimer's have increased almost 70 percent in the last 15 years. Over 5 million Americans are currently afflicted with the disease.
 
Following his testimony, he wrote on Twitter: "Not sure why only two senators were at the hearing. Very symbolic of how the Government views Alzheimer's. Seems to be a low priority."
 
He added a picture of the nearly empty room, writing, "All those empty seats are senators who are not prioritising Alzheimer's. Unless more noise is made, it won't change."
 
Rogen tweeted Illinois' Mark Kirk, "Why did you leave before my speech? Just curious." Kirk later explained that he had a meeting to attend.
 
Rogen and his wife co-founded a charity, Hilarity for Charity, to help raise awareness and funding of Alzheimer's disease.


A small audience listens to Rogen.