Ben Affleck Receives Honorary Doctorate From Brown, Pokes Fun At Matt Damon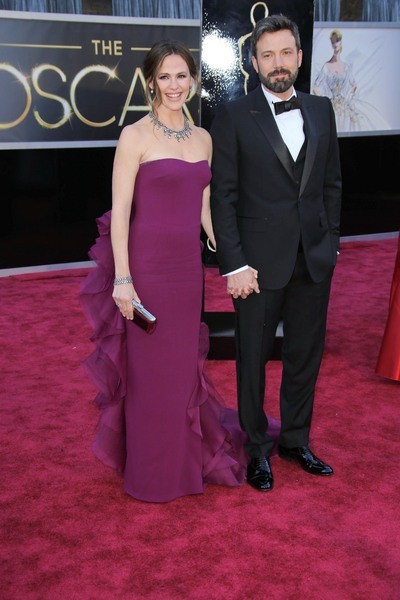 Ben Affleck dedicated his honorary doctorate of fine arts degree from Brown to two people for very different reasons.
Affleck, who dropped out of the University of Vermont before becoming a Hollywood name with his and Matt Damon's Good Will Hunting, honored his mother at the graduation ceremony. "This means a lot to her," he said. "She never got to see me graduate from any higher education at all. So, Mom, this is for you. I love you."
He also joked, "This is a spectacular honor for me. Among other things today, in terms of higher education, I passed Matt Damon." Damon left Harvard before finishing his degree, although he recieved an Arts Medal from the institution this year.
During the short speech, he poked fun at himself for receiving an honorary degree, saying "My daughter's 7. She said, 'Why are you doing that, Dad? You went to no classes and did no homework.'"