Ben Affleck & Matt Damon To Produce A New Sitcom For CBS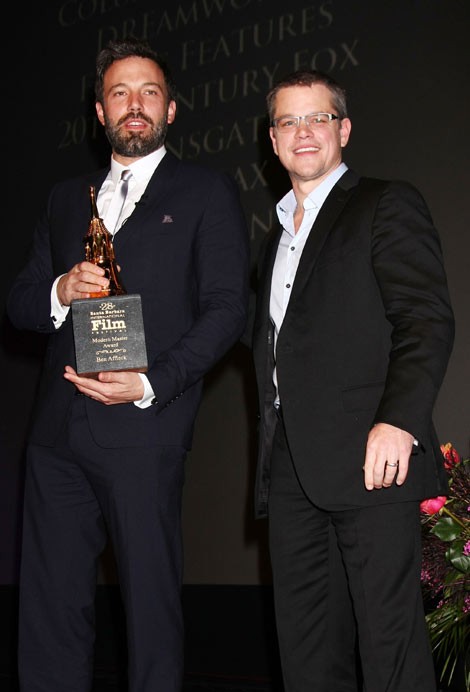 Besties Ben Affleck and Matt Damon are teaming up to executive produce a new TV sitcom. The two stars made their breakthroughs in 1997 after writing and starring in "Good Will Hunting." Will their new series have the same magic?
After a bidding war with other networks, CBS executives have picked up their show "More Time With Family," which is based on comedian, actor, writer and television/radio host Tom Papa's stand-up routine.
The series will also include experiences based on Damon's personal life. Papa and Damon worked together on "The Informant" (2009) and most recently on HBO's "Behind the Candelabra."
Damon stars in the upcoming film "The Zero Theorem" about a computer programmer who gets manipulated by a powerful organization as he works on a theory to explain the meaning of life. He also appears in "Interstellar" about a group of explorers who travel through a newly-discovered wormhole.
Affleck, meanwhile, currently stars in the critically lambasted "Runner Runner."  He has also been cast as the new Batman.