Ben Affleck Is No Holiday Helper To Jennifer Garner

Ben Affleck relies on his wife Jennifer Garner to do the family's holiday shopping - because he spends the entire run-up to Christmas trying to find the perfect present for her.

The Good Will Hunting star puts all his effort into hunting down the ultimate Christmas gift for Garner and as a result the actress gets no help picking out items for their family and friends.

But Affleck admits he often ends up scouring shops at the last minute for the right gift to leave for his wife under the tree.

He tells talk show host Ellen Degeneres, "I'm not particularly proud of it. But it's a bit of a '50s thing, I guess. Because my wife is so capable and because I'm less so, she does a lot of that work and I kind of root her on.

"It takes her as much energy and effort to buy like the 20 gifts we're going to buy other people, as it does to buy her gift. I spend the whole time fretting about that and being nervous and hoping she likes that.

"And then I end up at like CVS on the 24th being like, 'Maybe she'd like a little Godzilla that goes around.' My kids actually would like that..."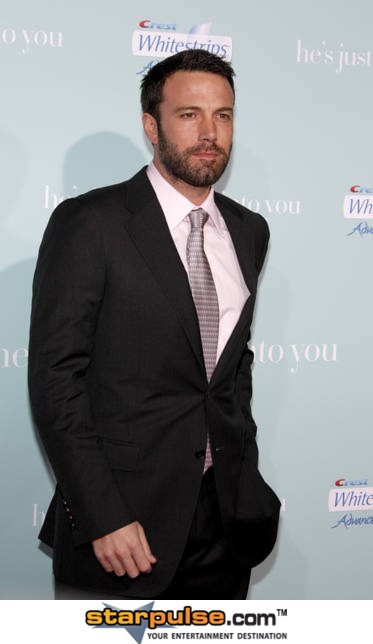 Click for more great Ben Affleck pictures: