Ben Affleck Explains His Marriage Comments During Oscar Acceptance Speech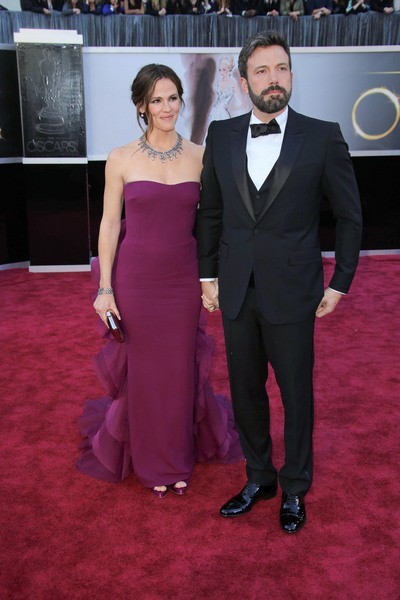 Ben Affleck was filled with emotion after accepting the "Best Picture" award for "Argo" at Sunday night's Academy Awards show. So much so, he made some odd comments about his marriage to Jennifer Garner that suggested their relationship could be in trouble.
The actor/diretor puzzled critics after he thanked his wife for "working on our marriage for 10 Christmases." He then added, "It is work, but it's the best kind of work" during his rushed speech.
The couple, who got together after working on the set of "Daredevil" together, got married in 2005 and have three children.
Affleck insists people are making a big deal out of nothing. "All relationships, to a certain extent, require your work. We work on it together, we try our best, nobody's perfect... She's more perfect than I am," he explained.
His wife revealed on Monday that Affleck took his daughter to her local spelling bee just hours before Hollywood's biggest prize-giving on Sunday night.
The director told Ryan Seacrest on the Oscars red carpet: "I was more nervous at the spelling bee than I am now, I don't know what that says. There was a lot of words. Let me tell you something, you and me might have been in trouble."