Ben Affleck: 'Daredevil' Was Worse Than 'Gigli'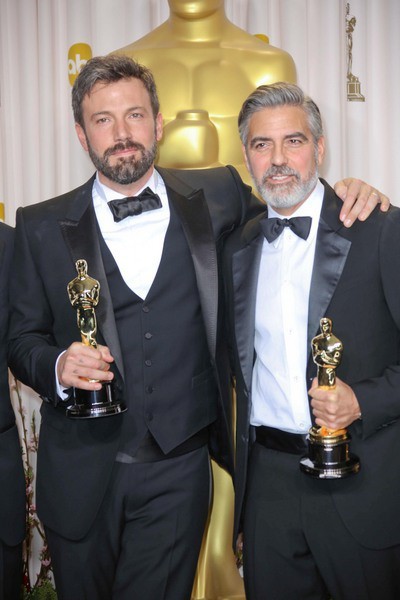 Ben Affleck has a surprising choice for what he believes is his worst film, and it may have to do with his upcoming role as Batman.
In an interview with Playboy for their January issue, Affleck revealed that he does not believe the critically-annihilated Gigli was his worst film. Playboy asked him what movie photo we would have in his office to remind him not to take a role for money and fame (George Clooney says he had a photo of him in his Batman costume for that reason) and Affleck responded, "I'd probably have two or three. It'd be tough to choose. The only movie I actually regret is Daredevil. It just kills me. I love that story, that character, and the fact that it got f--ked up the way it did stays with me. Maybe that's part of the motivation to do Batman."
Affleck also made comments about photos of the children of celebrities being sold for profit. Affleck and his wife Jennifer Garner fought for Senate Bill 606, which clarifies the legal definition of harassment when it comes to celebrity children and photography.  He said, "Take my picture. Write what you want to write. At the end of the day, what you write in a gossip column doesn't matter. What matters is how the movie works. I found out it doesn't kill you. But once I thought I had that figured out, I started having kids. And that is when I drew the line.
"... It's wrong and disgusting to follow children around and take their picture and sell it for money. It makes the kids less safe. They used to take pictures of our children coming out of preschool, and so this stalker who had threatened to kill me, my wife and our kids showed up at the school and got arrested. I mean, there are real practical dangers to this."
Affleck will star as Bruce Wayne/Batman in the Batman-Superman film opposite Henry Cavill, who plays Clark Kent/Superman. Gal Gadot was recently cast as Wonder Woman for the movie.