Ben Affleck Befriended Criminals For 'The Town'

Ben Affleck was so determined to ensure his new heist film The Town was a realistic portrayal of life as a bank robber, he befriended a string of incarcerated criminals to research the project.
 
The actor serves as writer, director and star of the movie, about a young criminal ready to change his life.  And he credits long chats with tough-talking prison inmates in his native Boston, Massachusetts with helping him to deliver a realistic performance.
 
He says, "I talked to some bank robbers, through (search engine) Google. I swear to God, I Googled these robberies in these neighbourhoods in Boston, got a bunch of names, and then figured out on the internet where they're incarcerated and then just cold called, like a salesman. Lo and behold, (prison officials said), 'Come back Thursday'. It's one of the great things about being an actor - you get to do great research."

And Affleck was stunned at how eager inmates were to open up to him about their troubled pasts: "It seemed like they're just happy to talk to someone. You go in there and they're not doing much."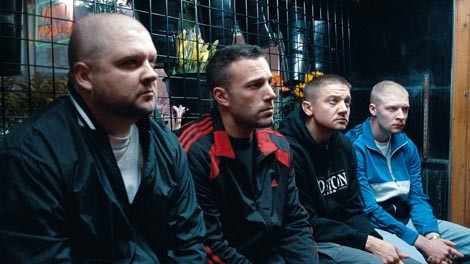 Click Here For More Ben Affleck Pictures