Beloved 'Family Guy' Dog Brian Brought Back To Life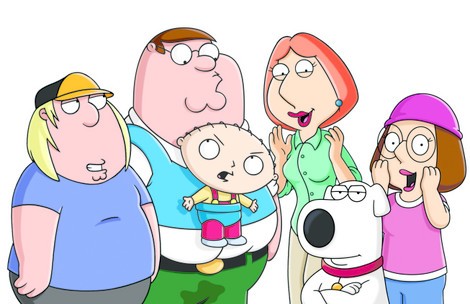 The beloved dog from "Family Guy" has been brought back from the dead. Last month, Brian Griffin was killed in a car accident, but on Sunday night'e episode, "Christmas Guy," Stewie concocted a time travel plan to save the canine.
During last night's episode, Stewie and new pet mutt Vinnie go to the mall to ask Santa for help bringing back Brian. That doesn't work, but Stewie suddenly remembers he has a time machine in his backpack. He is then able to go back in time just moments prior to Brian's death.
"You're alive my friend! I couldn't live without you so I came back from the future to save your life," Stewie declared.

Brian said: "Thank you for saving my life. A lot of other families would have just gotten another dog and moved on."
Brian's death caused fan outrage, and over 150,000 viewers signed an online petition to bring him back.
Following the airing, "Family Guy" creator and voice actor Seth MacFarlane wrote on Twitter: "Oh and hey ... thanks for caring so much about the canine Griffin. He is overcome with gratitude.

"I mean, you didn't really think we'd kill off Brian, did you? Jesus, we'd have to be f---ing high.

"And thus endeth our warm, fuzzy holiday lesson: Never take those you love for granted, for they can be gone in a flash."