Bella's Eyes Are Red In New Images From 'The Twilight Saga: Breaking Dawn - Part 2'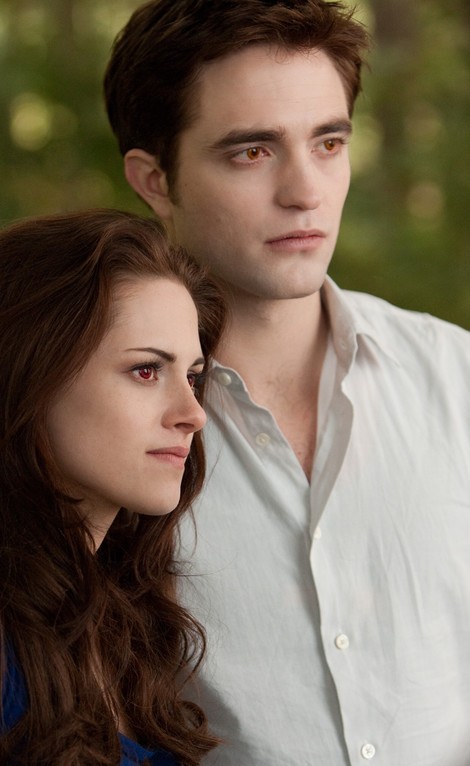 The epic love story between Bella Swan (Kristen Steward) and Edward Cullen (Robert Pattinson) concludes in "The Twilight Saga: Breaking Dawn - Part 2," the final installment of Stephenie Meyer's best-selling series.
Summit Entertainment just released two new images from the highly anticipated film, which doesn't hit theaters until Nov. 16. One photo shows a red eyed Bella cozying up to her husband.  The other shows Jacob (Taylor Lautner) with an intense look on his face.
In a teaser trailer released last month Bella says in a voiceover, "After 18 years of being utterly ordinary, I finally found I could shine." Anyone else have goosebumps?
Kristen and her real-life boyfriend Robert recently headed to Vancouver, Canada, to do some technical reshoots for the film.
Check out the other new photo...