Behind The Scenes Of The 65th Annual Tony Awards (Video)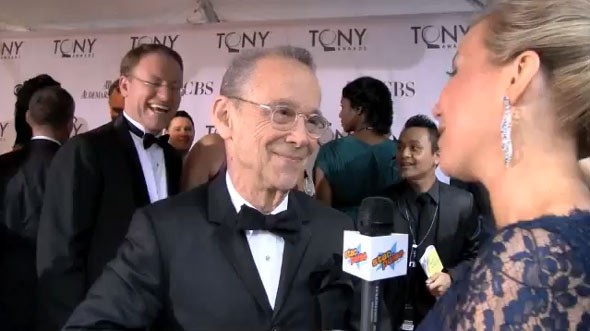 I'm back on the West Coast after a whirlwind weekend to New York to cover the red carpet for Starpulse at the 65th Annual Tony Awards on Sunday.  I thought I had seen it all after covering the Academy Awards in February, but I was reminded that the theatre is a wonderful convergence of TV, Film, and Broadway stars all in one spectacular night.
Before I share all of my interviews (and bloopers!) on the red carpet, here are a few behind the scenes tidbits that you didn't see:
1. In Los Angeles, the streets are closed down within two miles of the Academy Awards and the Kodak Theatre. In New York, I was amazed to see a street fair happening in front of the theatre and that there was easy access to the red carpet until about an hour before the official red carpet start time.
2.  While it was difficult to grab certain stars because of the Tonys performance schedule, many nominees and presenters did their best to stop at both the big and small media outlets.  It was refreshing to see that Starpulse was just as important to a New York publicist as People.
3. Joel Grey, Joel Grey, Joel Grey.  You will see what happens in the interview, but it is not often that I am star struck.  Well, it happened and the results were magical. 
4. There was a protest arranged by the Freedom Party against the supposed racism in the Best Musical nominee, Scottsboro Boys.  It's an odd protest given the fact that the show closed after only three months on Broadway.  The show is closed, kids, there isn't much to protest and you certainly won't affect the box office at this point.
5. The red carpet wasn't in front of the theatre, but it was actually a block away on the backside of a bank.  Portions of Amsterdam Avenue were closed off to traffic, but two lanes of traffic still whizzed by behind us.  Who ever said the red carpet was glamorous? 
Without further ado, here are my interviews from the 65th Annual Tony Awards.  I would love to hear your comments and questions about Broadway's big night, so be sure to leave me a message below: