'Behind the Music' Returns to VH1 - What Are Your Favorite Episodes?

Last month, VH1 announced plans to revive its iconic series, "
Behind the Music
," this summer. The network has ordered 10 new episodes which will focus mainly on newer artists, including
Lil Wayne
and
Scott Weiland
of
Stone Temple Pilots
/
Velvet Revolver
.
This news got me thinking about my favorite installments from the series, so I'd like to submit this list of the Top 10 BTM episodes for your approval and/or ridicule. As always, a list like this is entirely subjective and will, hopefully, spark some spirited discussion.
10. Heart
This episode may not have the classic "rock bottom" moment that you might find in other harder-partying rock bands' stories, but it is interesting to watch because of the chemistry and love between the two Wilson sisters, Ann and Nancy. They were always the core of Heart and remained loyal to each other through other band member comings and goings, label drama, and image issues. It's sad to hear firsthand of the abuse that Ann took from her band, label, management, critics, and fans over her weight gain in the '80s, and of the toll that it took on her mental health. Her story is a perfect illustration of how the music industry prizes looks over talent, especially when it comes to women.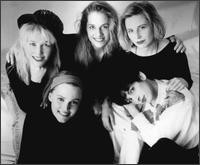 9. The Go-Go's
I wasn't usually surprised by the excesses of most of the artists featured on BTM, but this exposé on the first successful all-girl rock band actually shocked me…and I doubt I was the only one! Not many people ever could have imagined that America's Sweethearts were actually a bunch of coked-out skanks.
8. Rick James
Like I said above, I wasn't usually surprised by the excesses of most of the series' featured artists, and the Rick James story is probably one of the least surprising. Still, it's train-wreck fun to watch because he was never shy about his love of sex, drugs, and funk and, in this episode, he's very forthcoming and almost boastful about his very freaky life. He never actually says, "I'm Rick James, bitch," but the attitude is there.

7. Andy Gibb
This one is a particularly effective and moving episode, since its subject is an artist who died much too young. Even after he became hugely famous, Andy could never seem to shake that feeling that he was in the shadow of his famous brothers, The Bee Gees. That, coupled with his naïveté, fueled a crippling drug problem that led to the demise of his career and his relationships and, ultimately, took his life.
6. Boy George and Culture Club
The third episode of the series and the first with regular narrator Jim Forbes, this followed the story of a strange young man named George O'Dowd through his poor upbringing to his immersion in the New Wave/punk scene to his eventual formation of '80s hit-makers Culture Club. What was most fascinating about this story was that it focused heavily on George's secret, rocky romance with drummer Jon Moss, which most of the songs were about, and, therefore, seemed to be the driving force behind the band's success. As the relationship and the band began to fall apart, so did George, with the help of heroin and prescription drugs. In the later scenes, George actually seems like an affable guy who learned from his mistakes, while Jon comes off as a bitter schmuck living in denial.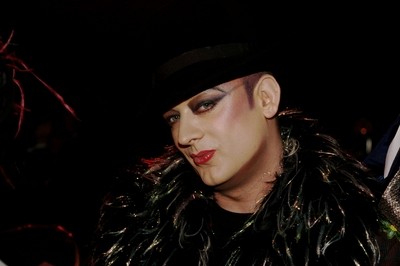 5. MC Hammer
It would be easy to point and laugh at MC Hammer for blowing through all of his money in just a few short years. It would be…if we had never gotten to know him through this episode. I don't know anyone who could watch this and not feel for him. Basically, he was a nice guy who was TOO nice for his own good, who put himself in the red giving just about everyone from his old neighborhood a job on his staff. Irresponsible money management and a misguided departure from his clean-cut image (remember the heinous "Pumps and a Bump?") led to his career unraveling. Though, after declaring bankruptcy in 1996, Hammer didn't bottom out as a lot of artists have done over much less.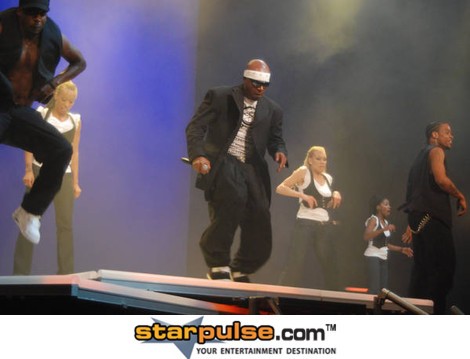 4. Fleetwood Mac
Fleetwood Mac existed in various incarnations for six years prior to the arrival of
Stevie Nicks
and
Lindsey Buckingham
, but this BTM smartly brushes past the early days to get to the real meat. And, although even casual fans of FM had probably heard about the trials and tribulations of the band during the mid- to late-'70s, the story never gets old. When Nicks and Buckingham first joined the group, they were a happy couple joining Mick Fleetwood and another happy couple, John and Christine McVie, to create a new sound that finally brought the band commercial success. Somehow success only made everyone miserable, as it spawned artistic differences, in-fighting, infidelity, and heavy drug use. Oddly enough, all of that misery helped to produce one of the most essential albums in rock history - "Rumours" - which only brought them more success and, in turn, more problems.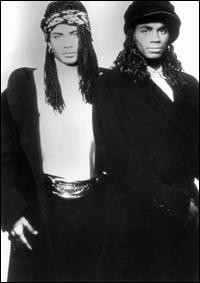 3. Milli Vanilli
The very first episode of the series, it's one of the best because it managed to turn two guys who most people either hated or cared nothing about into sympathetic characters. It's easy to feel for Rob and Fab, when you discover that they were lured into the music biz by a manipulative producer who eventually threw them under the bus when the world discovered that they hadn't sung any of the songs on their album, and had been lip-synching in live performances. Although Fab was able to finally pull himself out of the downward spiral that followed, Rob was not so lucky. He died of a drug overdose in 1998.
2. Leif Garrett
The appeal of this episode doesn't lie entirely with its subject. Leif Garrett isn't exactly the most charismatic or successful teen idol who ever lived and he's not as instantly memorable or likable as
David Cassidy
or
Rick Springfield
. However, his story combines the best elements of the Go-Go's, Andy Gibb, and Mötley Crüe episodes, in that most of us never expected the once-blonde teeny bopper to have such a dark side. Most of Leif's struggles were (and still are) with drugs, which he used for fun when times were good, and relied on to get him through when times got bad. Things turned Lifetime-movie cheesy when it was revealed that, twenty-some years prior, Leif caused a car accident that left his friend and passenger, Roland Winkler, crippled for life. Although Leif never had the courage to face Roland after the incident, VH1 staged a reunion for the two. I'm not convinced that the meeting was completely spontaneous, as Roland appeared as a wise man with no hard feelings who encouraged Leif to forgive himself.
1. Mötley Crüe
This story has all the sex, drugs, and rock 'n' roll you could expect and more. If asked to recall the most memorable moment from this entire series, I would probably pick the part of this episode in which Nikki Sixx "dies," and after he's revived, rushes home and cooks up a giant shot of heroin.
What were your favorite "Behind the Music" episodes? Which artists would you like to see profiled in upcoming episodes?
"The Pop Eye @ Starpulse" is a column written by native Pittsburgher and current New Yorker,
Becky Broderick
. You may contact Becky directly at beckeyeam@gmail.com, or check out her other ramblings on
The Pop Eye
.