Begun Filming, 'Star Wars: Episode VII' Has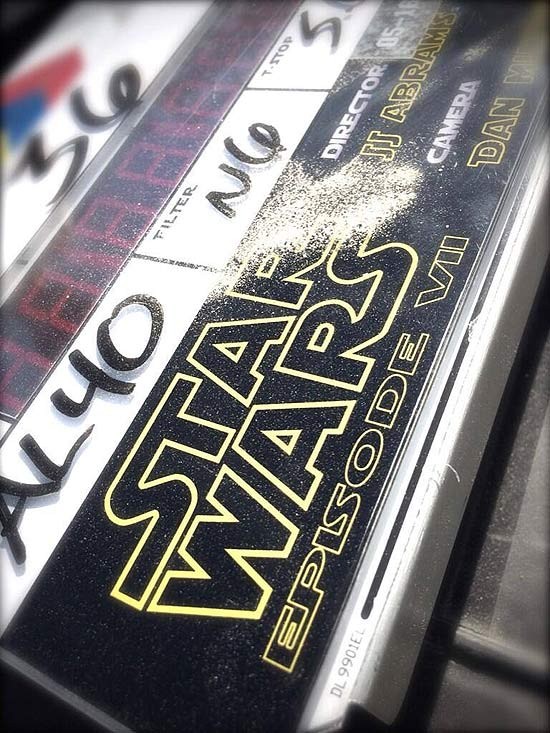 "Officially begun, production has," read a post on the official Star Wars Facebook page Friday morning, along with the first official photo released from the set of Episode VII.

The image, which is merely a shot of the digital slate used for filming, contains the film's working title, "Star Wars Episode VII," along with director J.J. Abrams' name and the date "5-16."

Abrams' production company, Bad Robot, shared the news shortly after midnight Friday morning with the hashtag "#dayone."

"Day one of episode 7! Here we go!" Tweeted John Boyega, who is one of the new stars of the planned sequel trilogy.

Two weeks ago the official cast of the film was announced, revealing that original stars Harrison Ford, Carrie Fisher and Mark Hamill are all on board, along with newcomers Boyega, Andy Serkis and Adam Driver, the latter of whom has been rumored to be the film's main villain.

*POSSIBLE SPOILER ALERT*: website Jedi News reported earlier this week that Driver will actually play the son of Han Solo (Ford) and Princess Leia (Fisher), who becomes seduced by the dark side of the force, after which his parents attempt to rescue him. The rumor has yet to be confirmed, so take this one with a grain of salt.

Episode VII hits theaters on December 18, 2015.


Day one of episode 7! Here we go! pic.twitter.com/EsvGqwiPe0

— John Boyega (@JBoyega) May 16, 2014