Bee Gee Robin Gibb Awakens From Coma After 12 Days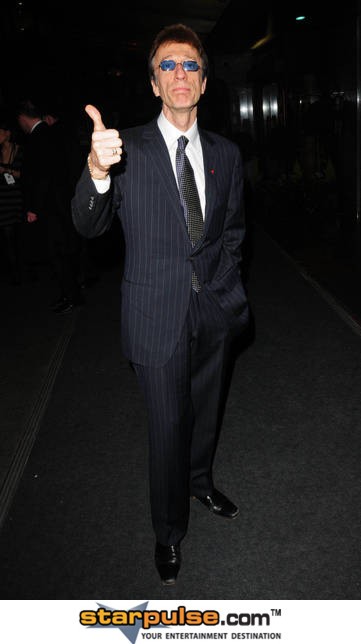 Ailing Bee Gees star Robin Gibb has woken up from the coma he slipped into nearly two weeks ago.

The singer has been in a London hospital battling pneumonia, brought on by a weakened immune system due to recent operations for a blood clot and chemotherapy treatment for colon and liver cancer, which had reportedly gone into remission last month.

Gibb's physician, Dr. Andrew Thillainayagam said in a statement that the singer is "fully conscious, lucid and able to speak".

"He is breathing on his own, with an oxygen mask. He is on intravenous feeding and antibiotics," the doctor adds.

Just days ago the doctor was preparing Gibb's family for the worst.

"We felt it was very likely that Robin would succumb to what seemed to be insurmountable obstacles to any form of meaningful recovery," Thillainayagam said. "As a team, we were all concerned that we might be approaching the realms of futility."

The 62 year old's brother and fellow Bee Gee Barry and his family , along with wife, Dwina, have been keeping vigil at the star's bedside.

Dwina Gibb told reporters outside the hospital, "He's really, really good. I can't believe it... He's nodding and when we ask him questions, he's just responding to everything."