'Bed Intruder' And Bieber Top Most Watched YouTube Videos Of 2010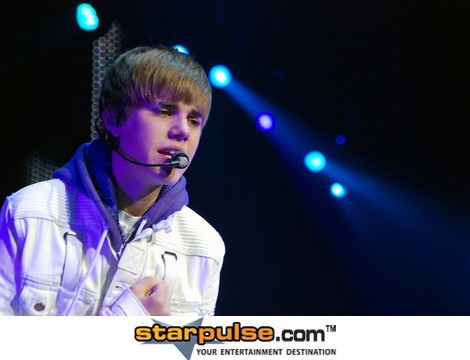 In a year when more than 13 million hours of video was uploaded to YouTube, viewers across the US and around the world were captivated by double rainbows, annoying oranges, and Justin Bieber, Bieber, and more Bieber. 

The most watched YouTube video of 2010 (excluding music videos from major music labels) was Bed Intruder Song by YouTube partner Auto-Tune the News aka the Gregory Brothers, with 60 million cumulative views.
Inspired by a local news segment, this song featuring an auto-tuned' version of Alabama man Antoine Dodson entered the music charts, and the revenue it generated helped Dodson purchase a new home.
The most-watched music video on YouTube was Justin Bieber's Baby feat. Ludacris with more than 400 million views.

"The most-watched YouTube videos of 2010 reflect the people, places and events that captured our attention and imagination throughout the year," said Mia Quagliarello,  YouTube Community Manager. "YouTube has become the world's town square - a place where culture is created and shared. It's a sign of YouTube's growing importance as a platform for content creation that six of the top 10 most-watched videos globally were made-for-YouTube originals."
Globally, as at mid-November 2010, the most-watched YouTube videos (excluding major music label videos) were:
1. BED INTRUDER SONG!!! (now on iTunes)
2. TIK TOK KESHA Parody - Key of Awe$ome #13
3. Greyson Chance Singing Paparazzi
4. Annoying Orange Wazzup
5. Old Spice | The Man Your Man Could Smell Like
6. Yosemitebear Mountain Giant Double Rainbow 1-8-10
7. OK Go - This Too Shall Pass - Rube Goldberg Machine version
8. THE TWILIGHT SAGA: ECLIPSE - Trailer
10 Ken Block's Gymkhana THREE, Part 2; Ultimate Playground; l'Autodrome
And globally, at at mid-November 2010, the most-watched music videos from major music labels on YouTube were:
1. Justin Bieber - Baby ft. Ludacris
2. Shakira ft. Freshlyground - Waka Waka (This Time for Africa) (The Official 2010 FIFA World Cup Song)
3. Eminem - Love The Way You Lie ft. Rihanna
4. Eminem - Not Afraid
5. Rihanna - Rude Boy
6. Justin Bieber - Never Say Never ft. Jaden Smith
7. Justin Bieber - Never Let You Go
9. Justin Bieber - Somebody To Love Remix ft. Usher