Beck Plays Secret Gig In California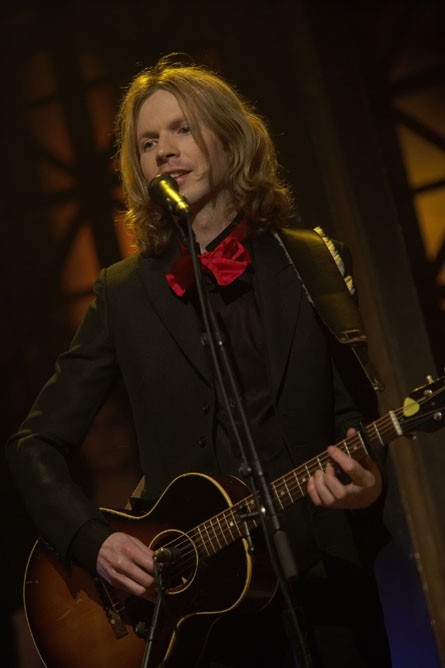 Reclusive rocker Beck thrilled fans in San Francisco, California on Thursday night when he performed a semi-secret show at the city's fabled Bimbo's club. 
News of the Outside Lands festival warm-up gig broke just before tickets went on sale at noon - and they sold out within minutes. 
Beck performed a 90-minute hits show, featuring fan favorites Loser, Lost Cause, Where It's At and the theme to TV's True Blood, Bad Blood, and covers of songs by Bob Dylan and Neil Young. 
Beck will co-headline the sold-out Outside Lands festival in Golden Gate Park this weekend with Metallica, Stevie Wonder, Neil Young & Crazy Horse and the Foo Fighters.