'Beavis And Butt-Head' Make Fun Of 'Jersey Shore' In First Look At Their Return To TV From Comic-Con (Hilarious Video)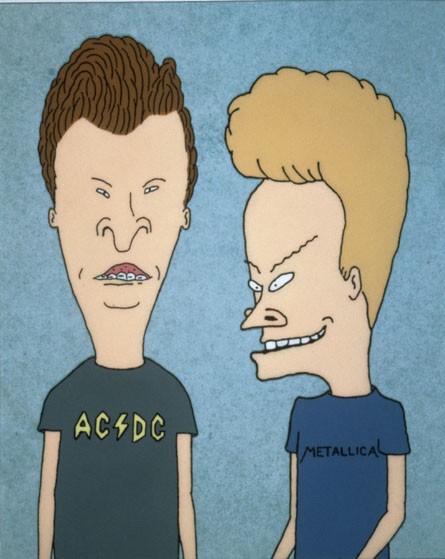 Yessss! Beavis And Butt-Head are back!

During the show's panel at Comic-Con on Thursday, creator Mike Judge revealed why he's bringing the show back and gave the audience a five-minute sneak peek - which is hilarious and gives us the sense that the show hasn't skipped a beat after all these years - or as Judge called it, "Timeless."

This time around, the dynamically dumb duo pick on MTV's shows (Jersey Shore, 16 & Pregnant, Teen Mom) and spoof movies (Twilight) instead of music videos, and Judge says they'll even be watching UFC fights.

When asked why he's chosen to bring the hit 90s show back after 14 years, Judge said, "I felt like TV was getting too smart."

Johnny Knoxville moderated the Comic Con panel, and we can only hope the boys will be 'heh-heh-ing' at plenty of Jackass clips, too.

When asked about having the mundane metalheads watch Jersey Shore, Judge said, "It felt like pay-dirt to me.

"I hadn't seen it. I started watching the DVDs. I don't feel good after watching it, but I kept watching it."

MTV announced the return of the show at their upfront presentation back in February; and in 2008 rumors swirled about a live-action Beavis & Butt-Head movie starring Seann William Scott and Jon Heder. At the time it was mere speculation though.

"For some reason, I used to hate the idea for years," Judge said in 2008. "Now, I think maybe there's something there."

In the five-minute preview below, the two watch Jersey Shore and Beavis brings back a 'beloved' character.

We're looking forward to their return - how about you? Let us know in the comments!