Beastie Boys Threaten Copyright Infringement Lawsuit Over 'Girls' Toy Commercial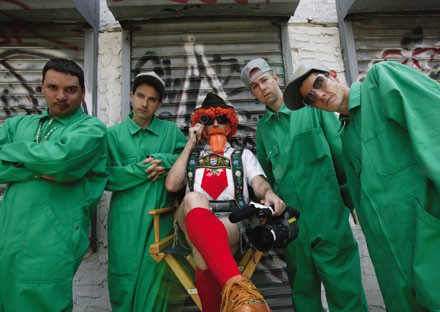 Legendary musicians the Beastie Boys have threatened the honchos of a toy company with legal action if they don't drop a viral advertising video that features a version of their song Girls.

In the Goldieblox Princess Machine commercial, which has been viewed seven million times since Monday, three young girls sing alternative lyrics to the tune.

The Beastie Boys' legal representatives have now accused GoldieBlox of copyright infringement, nevertheless the toy firm bosses insist the parody of the song is fair use, and they have demanded a judgment to protect themselves from a legal battle. They have requested declaratory relief in a California federal court.

According to the lawsuit, obtained by The Hollywood Reporter, the Beastie Boys' legal representatives state, "GoldieBlox created its parody video with specific goals to make fun of the Beastie Boys song, and to further the company's goal to break down gender stereotypes and to encourage young girls to engage in activities that challenge their intellect, particularly in the fields of science, technology, engineering and math.

"The GoldieBlox Girls Parody Video has gone viral on the Internet and has been recognized by the press and the public as a parody and criticism of the original song."