Beastie Boys' Mike D Has Big Plans For Sandy Food Truck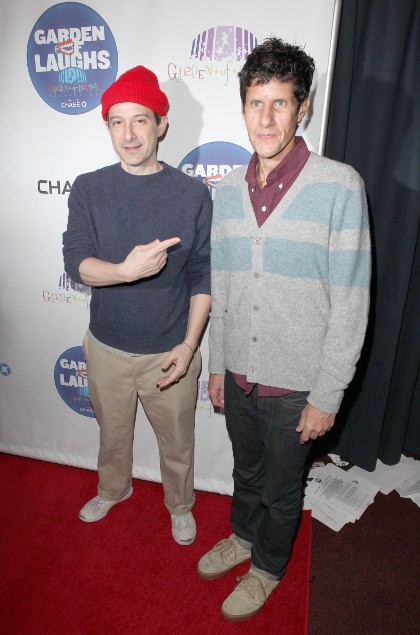 The Beastie Boys' Mike D is planning to make his free food truck a permanent fixture in an area of New York devastated by Hurricane Sandy last year.
 
The pioneering hip-hop star teamed up with top restaurateurs from New York City to bring warm food to residents of Rockaway in the borough of Queens in the aftermath of the disaster, and they have so far served more than 19,000 meals from their Rockaway Plate Lunch van.

Mike D, real name Michael Diamond, has now revealed they hope to eventually change the scheme into a paid operation run by locals to stimulate the economy and draw tourists to the area.

He tells Good magazine, "We're in talks with a bunch of people to co-ordinate with the local community, because what we really want to do is transition. There's still the need for warm food out there, but our real goal for this summer is to help revitalize the local economy. So we're trying to switch the truck over from giving away food, to charging for food but having it become staffed, run and operated on every level by citizens of the Rockaways.

"We'll keep the same restaurants that have been involved, but in a mentoring capacity... If we can be part of a movement we can help inspire that kind of local tourism that's going to mean a lot for their economy out there."

The rapper hopes the scheme will inspire local youngsters to choose a career in the catering industry.

He adds, "Restaurants aren't just about what happens in the kitchen: there's social media, social media marketing, there are so many careers that exist (in the industry), but nobody has explained (it) to all of these kids. So we're in the process of involving some of the kids we've met out there first hand."