Beastie Boys File Copyright Infringement Lawsuit Against GoldieBlox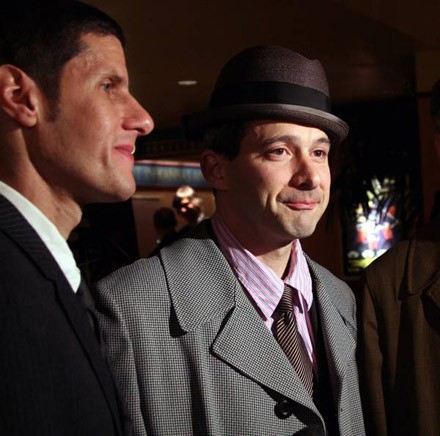 The Beastie Boys have filed a lawsuit against the toy company that used their single "Girls" in an online ad without permission.

Toy company GoldieBlox, which used the song in its Princess Machine commercial, maintains that since the song was parodied and the lyrics were changed its protected under fair use laws, but the two surviving Beasties, Mike Diamond and Adam Horowitz maintain that it's copyright infringement and are seeking damages in the form of all profits that the ad generated for GoldieBlox.

According to the group's lawyers, the toy company acted "willfully, maliciously and oppressively with a wilful disregard of the harm that would be suffered by the Beastie Boys parties" by using the song in its video.

GoldieBlox preemptively tried to sue the Beasties after they questioned why the company used their song without permission, but the suit was dropped days after Diamond and Horowitz, aka Ad-Rock, penned an open letter.

"Like many of the millions of people who have seen your toy commercial 'GoldieBlox, Rube Goldberg & the Beastie Boys,' we were very impressed by the creativity and the message behind your ad," the letter read. "We strongly support empowering young girls, breaking down gender stereotypes and igniting a passion for technology and engineering.

"As creative as it is, make no mistake, your video is an advertisement that is designed to sell a product, and long ago, we made a conscious decision not to permit our music and/or name to be used in product ads. When we tried to simply ask how and why our song "Girls" had been used in your ad without our permission, YOU sued US."

GoldieBlox has since removed the online ad and replied to the group, saying that they weren't aware that late Beastie Adam Yauch had left a request in his will asking that the group's song never be used for advertising purposes.

The Beasties filed their countersuit in an Oakland, Calif., court on Tuesday.