Bear McCreary: The Score Master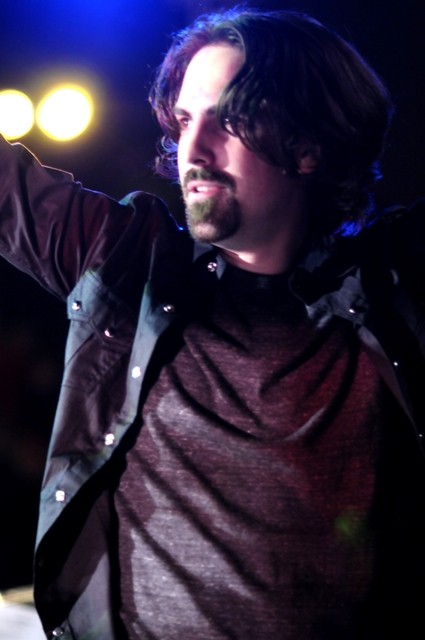 Bear McCreary is the best composer currently working in television.
No offense is intended to any of his colleagues, as there are plenty of talented folks providing scores for the small screen today - like Sean Callery (Homeland) and Robert Duncan (Last Resort), to name but two. But there is something superior about McCreary's work. You've likely heard him without knowing you've heard him; see Battlestar Galactica, The Cape, Caprica, Da Vinci's Demons, Defiance, Eureka, Human Target, Terminator: The Sarah Connor Chronicles, The Walking Dead. And if you know his name, then you're aware of how there really isn't a superlative for the quality of his music.
Within the context of TV music, Bear's work is wonderfully precise; his pieces never detract from the scenes they're underscoring, always serving to enhance them. Listening to his opening theme to Terminator transports the audience completely into that show's world in 43 seconds. Then there's Human Target, perhaps the most underappreciated TV score of all time, including a main title selection so note-perfect that the decision to change it was one of the biggest complaints about the reworked second season. Any smart TV producer ought to have this man on their speed-dial.
Yet as mentioned in our recent review of the Defiance soundtrack, what puts Bear at the top of the mountain is that his compositions also stand alone as brilliant pieces even if you've never seen a second of the shows they're for. They would hold their own against any regular instrumental music being produced today. That statement comes from personal experience: well before this writer became a Battlestar Galactica fan, I remember listening to a sample of the season three track "Refugees Return." I had no idea of the content for which it was created. Ninety seconds later, I was slack-jawed and openly weeping in the music section of a Barnes & Noble.
That astonishing quality is being rewarded; Bear's career is as bright now as it's ever been. The same day that it was announced he'd earned an Emmy nomination for his efforts on Da Vinci's Demons, he premiered selections from the score to Starz' upcoming pirate series Black Sails to an enthusiastic audience. That was after he'd been announced as the composer for Marvel's highly awaited Agents of SHIELD TV series. BFTV sat down with Bear during San Diego Comic-Con to talk about his exciting new work on Black Sails, how it reunited him with Human Target's Jonathan Steinberg, and what really goes into making a score like the many we have to thank him for.