Bear McCreary Strikes Again With 'Defiance' Soundtrack, Heads To Comic-Con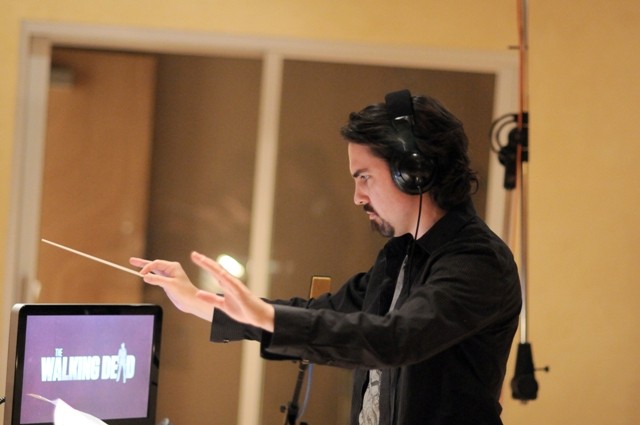 TV's best composer, Bear McCreary, is at it again with the release of his score for SyFy's Defiance, the news that he'll be the score guru for ABC's highly anticipated Agents of SHIELD, and headed to this week's San Diego Comic-Con.
McCreary, whose list of small-screen credits reads like a TV fan's wish list with titles like The Walking Dead, Human Target, and of course Battlestar Galactica, works his usual magic with the music for Defiance, which stars Julie Benz (Dexter) and Grant Bowler (Liz & Dick). You don't need to have seen the series to appreciate the music; while it certainly adds to the experience, one of the great things about all McCreary's works is that they stand on their own as great music even to the most unfamiliar of listeners.
The Defiance score contains a little bit of everything, from pure instrumental tracks to tracks with vocals, using everything from violin to rock guitar and techno-sounding elements, too. There are cover versions of the Five Stairsteps' "Ooh Child" and the Cyndi Lauper classic "Time After Time" here as well. This is probably the most varied soundtrack that McCreary has ever put together, and it's admirable that he can play with so many different types of music and yet, keep them all feeling like they belong on the same disc together. It all amounts to 22 tracks that are each memorable in their own way. With work this varied and yet this captivating, McCreary should be on every TV show's speed-dial, if he isn't already.
In addition to his work on Defiance, Starpulse can report that McCreary will be providing the score for ABC's new series Marvel's Agents of SHIELD. He'll be officially revealed as the show's composer at San Diego Comic-Con, and that's not all he's doing there. More below the jump...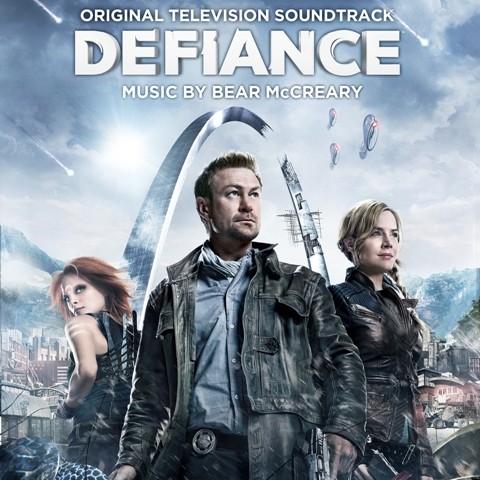 Those fans headed to the 2013 San Diego Comic-Con should also keep an eye (and an ear!) out for McCreary, who will be making several appearances at the convention.
Thursday, July 18 at 10:30 AM in Room 6A at the San Diego Convention Center, he'll participate in the "Anatomy of Superhero Film Music" panel alongside some other great composers, including Marco Beltrami and John Debney.
Then at 1:10 PM in the convention's massive Hall H, he'll also sit on a panel for the film Europa Report, which he called "a really well-done, great little sci-fi movie" in our recent interview.
On Friday, he'll be one of the panelists on BMI's "The Character of Music" panel, alongside Jonathan Steinberg, the executive producer of two shows McCreary has worked on - the forthcoming Black Sails and also Human Target. That panel takes place at 3 PM in Room 32AB.
Fans should keep an eye on McCreary's Twitter (@BearMcCreary) for the latest information on his Comic-Con appearance schedule.
You can also read BFTV's interview with Bear McCreary from January.
(c)2013 Brittany Frederick. Appears at Starpulse with permission. All rights reserved. No reproduction permitted. Visit my official website and follow me on Twitter at @tvbrittanyf.