Beam Me Up Scotty, James Doohan's Ashes Permanently Returning To Space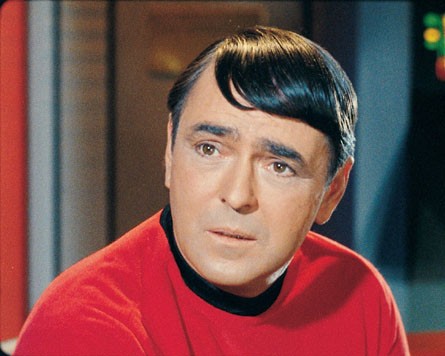 Star Trek star James Doohan, along with series creator Gene Roddenberry and Roddenberry's wife Majel Barrett, who appeared in Star Trek: The Next Generation are all heading to space as a part of the Sunjammer Cosmic Archive (SCA) announced by memorial spaceflight company Celestis and partner Sunjammer on Thursday.

The two companies are working with NASA to launch a new "Solar Sail" spacecraft which will be sent to deep space in November 2014 and orbit the sun perpetually. The craft will carry on board the remains of the Roddenberrys and Doohan, along with Sci-Fi author Arthur C. Clarke and members of the general public. The company touts that the mission could "last for millions of years."

The spacecraft, "about the size of a standard kitchen dishwasher," will be powered by sunlight and feature a sail that will open up to the size of the Space Shuttle once it reaches space.

The sun's energy will then take it from there.

The initial mission of the new spacecraft is primarily to demonstrate the technology and conduct experiments.

The company is offering spaces on the flight starting at $12,500, and anyone can send their name and a short message along for the ride for free!

Celestis normally takes peoples' remains to space, but brings them back to earth. Both Roddenberry and Doohan's ashes have already gone to the final frontier.