BBC's 'Spooks' Signs Off After Nearly A Decade
Today sees the final hour of Spooks, the BBC's long-running and critically acclaimed espionage drama. After ten series and almost a decade on the air, the show signs off after its 85th episode on BBC One at 9 PM tonight.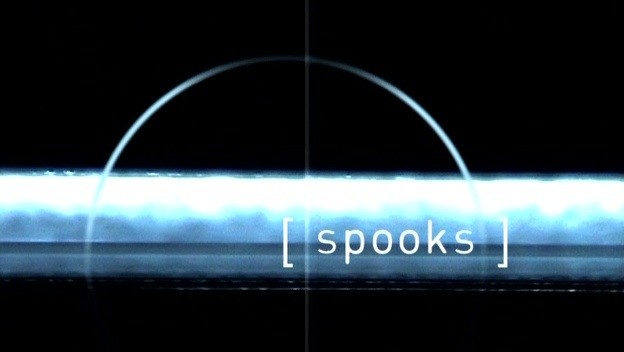 The show first aired on May 13, 2002, telling the stories of a crack team of agents for Britain's elite spy agency MI5. It rose to become an institution of British TV, its ten series (seasons) virtually unheard of for a serial drama and more than that of other feted shows like Waking The Dead and Wire In The Blood.
Along the way, it showcased a number of talented actors and actresses, including launching the careers of original trio Matthew Macfadyen (The Three Musketeers), Keeley Hawes (Ashes to Ashes) and David Oyelowo (The Help), as well as Rupert Penry-Jones (Whitechapel), Olga Sosnovska (All My Children, Human Target) and Sophia Myles (Moonlight), among dozens who played parts in its success.
Tonight's series finale will see Macfadyen, who played original leading man Tom Quinn, return for a cameo appearance.
The show was anchored for its entire run by Peter Firth and featured an impressive guest cast including spots from Hugh Laurie (House), Anthony Head (Buffy The Vampire Slayer), and a first-year regular role for Jenny Agutter.
The cast was supported by strong, daring, often controversial writing. Early on the show made headlines by quickly dispatching popular actress Lisa Faulkner, believed to be a series regular but instead the first casualty of many. Spooks soon became known for its willingness to kill off characters, to the point where there was turnover in the regular cast nearly every series.
Of the original lineup, Firth is the only remaining cast member still on board; the next most tenured is Nicola Walker, who was a regular from 2003-2006 and returned in 2009. Every other current main character joined in either 2010 or 2011.
Despite or perhaps because of the constant unpredictability, Spooks attracted a strong following and critical acclaim. It was nominated four times as Best Drama Series at the BAFTA Television Awards, winning in 2003. It was also recognized as Best Drama by the Royal Television Society Awards, Broadcast Awards and BBC Drama Awards.
Unfortunately, the US audience for the program has been left wanting. A&E originally aired the series (renamed MI-5) from 2003 to 2006, only to axe it over low ratings; BBC America picked it up in 2007, but didn't even get to where A&E had left off before it too got rid of the series. PBS has run it during late night since 2009, and is currently at the beginning of series six.
As a result, die-hard American fans have been left to purchase the DVD releases of the series blindly. Series nine was released by BBC Home Entertainment in July and series ten is expected in 2012.
The decision to end the series was made by Kudos, the production company behind Spooks. According to executive producer Jane Featherstone, they "wanted to kill it off in its prime," not unlike many of the MI5 agents who served on The Grid.
For fans of the show, the genre, and British television in general, this is a day worth remembering as one of the UK's best programs says goodbye.
(c)2011 Brittany Frederick/Digital Airwaves. All rights reserved. No reproduction permitted.