BBC Worldwide Unveils New 'Top Gear' USA-Inspired Challenge for 'Top Gear: Stunt School Revolution'
After recently launching an online game based on their hit Dancing With The Stars, BBC Worldwide yesterday announced that they're improving their popular iPhone/iPad/iPod game Top Gear Stunt School Revolution by adding a new level based on last night's "Tractor Challenge" episode of the American Top Gear.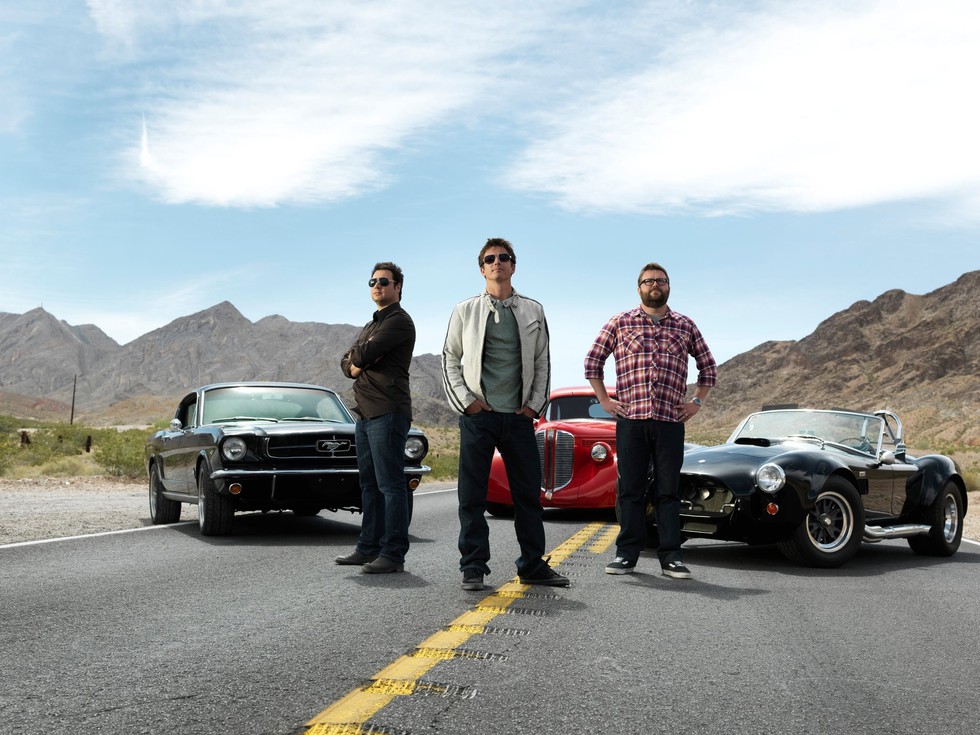 Fans will be able to select their own tractor and try to deliver various cargo without dropping or destroying it (which, it should be noted, the hosts themselves weren't always able to do in Tuesday's episode).
Here are details from BBC Worldwide:
"The Tractor Challenge" sends hosts Adam Ferrara, Rutledge Wood and Tanner Foust to rural California, attempting to help a farmer with three of the biggest tractors on the market. It quickly descends into chaos as they try to transport livestock and heavy equipment and complete farm chores.

By downloading Top Gear: Stunt School Revolution on iOS, and moving through the exciting levels, viewers and players alike will see the newly added "Farmyard Manoeuvres" stunt, inspired by TOP GEAR's "Tractor Challenge" in the Fresno, CA area (note the British spelling of 'Manoeuvres').

Players in Top Gear: Stunt School Revolution can experience the "Farmyard Manoeuvres" challenge as they move through the game. Time is of the essence as players steer a tractor through four different stages around the farm as fast as possible without dropping any precious cargo.
You can download the Stunt School Revolution app here for your iPhone, iPad and iPod, and check out a screenshot from the new challenge below.
For more from Brittany Frederick, visit Digital Airwaves and follow me on Twitter (@tvbrittanyf).
(c)2012 Brittany Frederick/Digital Airwaves. Appears at Starpulse with permission. All rights reserved. No reproduction permitted.