BBC America Shows You Should Be Watching

The idea of watching BBC America can be sort of daunting. You may be thinking, "Will we understand what they're saying? Isn't British humor weird? But I like the American
Office
better!" Never fear, there is plenty of BBCA programming which, given the chance, could soon become some of your new favorite (rather, favourite) shows. Here's a guide to a few to get started:
Currently in its 13th season, "Top Gear" is a tried and true favorite. Showcasing the world's greatest and fastest cars, the team (hosts Jeremy Clarkson, Richard Hammond and James May) perform incredible stunts, ridiculous challenges, and present the "Star in a Reasonably Priced Car" challenge. Whether you're interested in ice hockey played with Suzukis or celebrities such as
Simon Cowell
,
Eric Bana
, and
Hugh Grant
racing for the best time, you should take "Top Gear" out for a spin. Season 13 episodes air Mondays at 8/7c.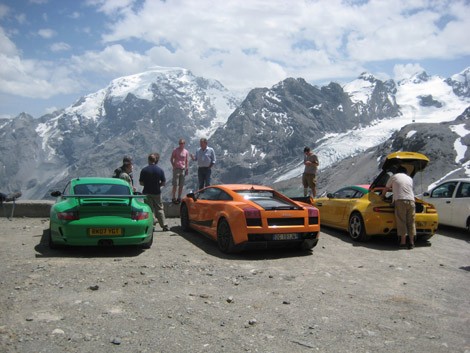 Image © PR Photos
Gordon Ramsay's F Word
Many Americans only know
Gordon Ramsay
as that chef who yells a lot and is kind of scary on Fox's
Hell's Kitchen
, and "The F Word" is an excellent way to get reacquainted with the chef outside of his dramatic role on the reality show. Each episode is based around Chef Ramsay's preparation of a three-course meal at the F-Word Restaurant, where Ramsay will later converse with a celebrity diner, sometimes ending in a challenge or cook-off. The show also focuses on healthy eating, Ramsay's own home-reared livestock, and his incredible passion for food. The show is interesting, a bit educational, and very entertaining, with Ramsay being more likeable than ever. Any fan of the Food Network should check this show out. New episodes air Wednesdays at 9/8c.
Being Human
In the vein of popular supernatural shows, "Being Human" follows the life of three twenty-somethings living with dark secrets: George, a werewolf; Mitchell, a vampire; and Annie, a ghost that haunts their home. Along with trying to get through the everyday problems of young people in the world, they try to blend in with their neighbors and avoid exposure. Being Human is an excellent mix of drama and comedy, and these witty roommates are worth a try. Season 2 starts this summer, and you can find the 6-episode first season on iTunes.
Last Restaurant Standing
Do you love reality show drama? Do you love reality show drama based around food? Then "Last Restaurant Standing" is the show for you. Perhaps the only BBCA show focused on food which doesn't include Chef Ramsay, LRS is a competition in which nine duos compete for the chance to open a restaurant with world-renowned chef Raymond Blanc. Like any good cooking show, this features a couple of weeks of elimination challenges, followed by a few weeks which resemble
Top Chef
's Restaurant Wars, with the couples taking over an empty restaurant and having is service-ready within a week. This fast-paced kitchen drama is an excellent watch. The third season finale airs February 23 at 9/8c, but you can often catch repeats or wait for the next season to air, likely in the fall.
The Graham Norton Show
Always delightfully hilarious,
Graham Norton
is our equivalent of a late-night talk show. Unlike the American set-up, there are two or three celebrity guests present at once, who are interviewed, share anecdotes, and participate in some ridiculous activity. He enlisted Robert Downey, Jr. to act out a short silent movie and get pied in the face; Sharon Osbourne and David Boreanaz looked at a website that sells wigs for cats. Though some British pop culture references may be lost on American audiences, the guests always provide ample entertainment. New episodes premiere Saturdays at 10/9c, with repeats throughout the week.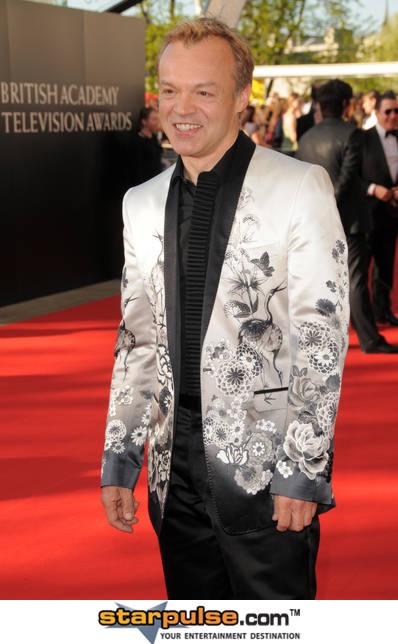 Image © PR Photos
Story by
Amber Wojcek
Starpulse contributing writer