'Battlestar Galactica' To Get Movie Reboot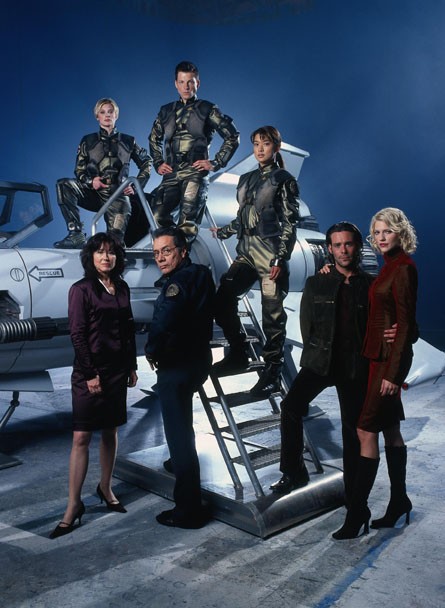 Battlestar Galactica is finally headed to the big screen after a well-received series, but it's going to start the story all over again.
Variety reports Universal has hired Transcendence writer Jack Paglen to create a screenplay that will re-imagine the story once again. Few details are available other than the report the film will be a reboot and likely feature a new cast.
The movie has been difficult for the studio to get off the ground - rumors of a film have been swirling since the end of the Sci Fi Channel series in 2009, with Bryan Singer attached to the project. However, Singer then moved to work on Jack the Giant Slayer.
In 2011 John Orloff was hired to work on a script, but it was last reported it was being re-written in 2012 with little update since. Hopefully Paglen's treatment passes muster, but it remains to be seen if Singer is still attached to direct.