'Battleship' Posts Disappointing Weekend, 'Avengers' Jumps To 4th Highest Gross Of All-Time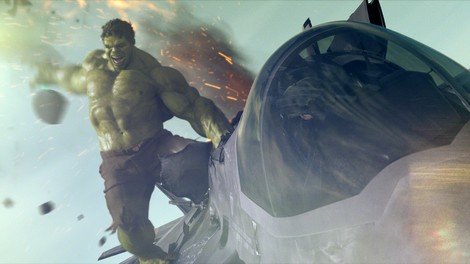 On Friday we forecasted that Battleship had no chance beating The Avengers over the weekend, but we had no idea the board game-turned-movie would debut so low.
Expected to make around $40 million its first three days, Battleship could only muster $25 million. A $209 million production budget and sizeable market spend means the film has some work to do if it doesn't want to be a total loss.
Meanwhile, Avengers continues to dominate the box office here in the United States and across the world. Domestically the film took in another $55 million, just over estimates. That puts its US total at $450 million, after only three weekends.
After worldwide figures are totaled in, The Avengers has made $1.18 billion! That places it fourth all-time, and it could overtake Harry Potter and the Deathly Hallows Part 2 by the end of next weekend. It still needs another billion to match Titanic, and even more than that to contest Avatar as the highest-grossing film of all-time.
The Dictator, Sacha Baron Cohen's latest comedy, took $17 million over the weekend - less than Borat or Bruno.