Battle Of The Pant Suits: Tyra Banks Vs. Sofia Milos

Sofia Milos
(
CSI: Miami
) and
Tyra Banks
(
America's Next Top Model
) are two of today's hottest TV stars. Both were recently spotted wearing very different pant suits. Tyra's jacket has satin trim with a v-cut on the waist, while Sofia is sporting a more traditional seersucker ensemble.
What do you think of the stars' suits? Who looks better? Let us know in the comments!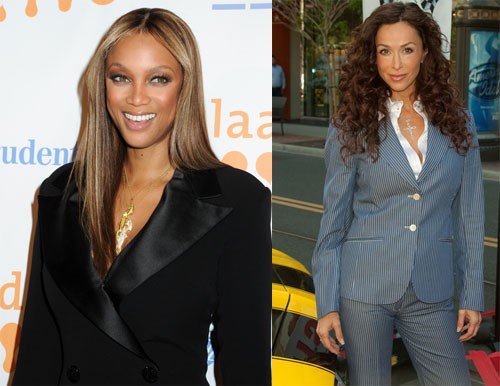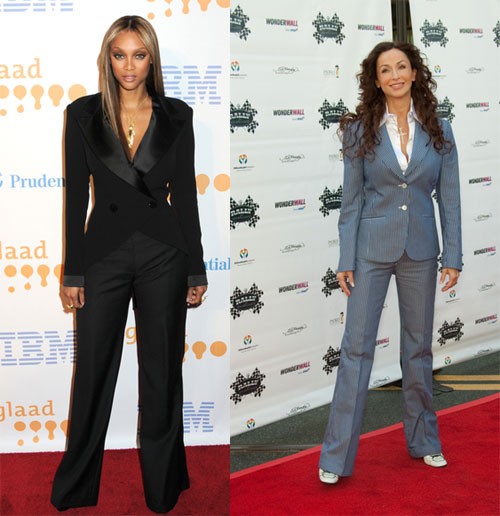 Pant suits are all the rage! Click here to see Julia Roberts' outfit.