Battle Of The Daisy Dukes: Selena Gomez Vs. Halle Berry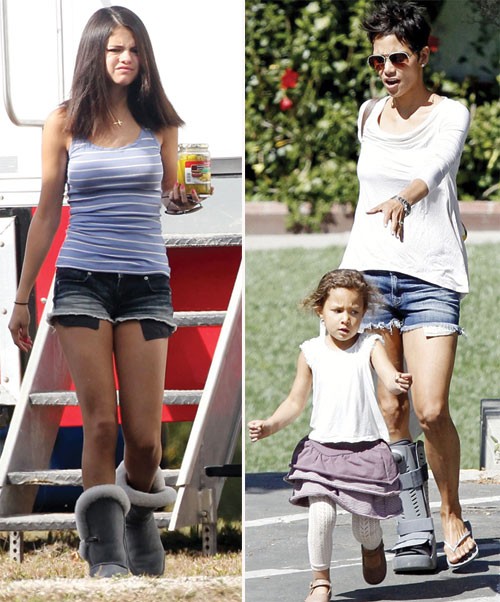 Selena Gomez, 19,  walked around the set of "Spring Breakers" in Florida yesterday wearing a pair of cut-off shorts. We spotted her holding a jar of pickles and getting lunch from craft services before changing into her costume.
Halle Berry, 45, also rocked a pair of daisy dukes as she picked up her daughter Nahla from school yesterday. Halle was still wearing a cast on her leg after an accident a few months back.
Halle reportedly wants to relocate to France to live with her boyfriend Olivier Martinez and to get away from U.S. media. She is currently embroiled in a custody battle with Nahla's father, Gabriel Aubry.
So which actress looks better in the jean shorts? We think Halle wins this battle - but only because she's 26 years older and still has fabulous legs. What do you think?
Check out more photos...