Battle of The Bulge: Celebrities With Beer Guts

Some people may find it cute that their man has a tubby gut whereas some people find it nauseating. In Hollywood, the belly is a sure sign of a man letting himself go and not trying to stay young and pretend he's still a fresh Hollywood actor. Stars have to be perfect, attractive and fit all the time so there comes a time in their career where they get fed up with being so self image savvy. What's wrong with relaxing, packing on the pounds and letting your gut hang over those Diesel jeans? We're talking about the beer gut and these guys don't have a problem showing it off whether it's pretty or not!
Val Kilmer
- Remember when Val Kilmer was hot? He starred as
Jim Morrison
in
The Doors
, Ice in
Top Gun
and was even Bruce Wayne/Batman in
Batman Forever
. Then his face got bloated, he packed on major weight in the tummy and played the pot smoking Sherpa on
Entourage
. Recently he's been seen frolicking on the beach with his gut out and about. The dreamy image of him as Jim Morrison is now gone.
John Travolta
- In John Travolta's 1997 movie,
Michael
, the beer gut defined his character. But ten years later, John is still sporting the belly and his body is not as attractive as it was in the
Saturday Night Fever Days
. But beer gut and all, how could you not love those eyes?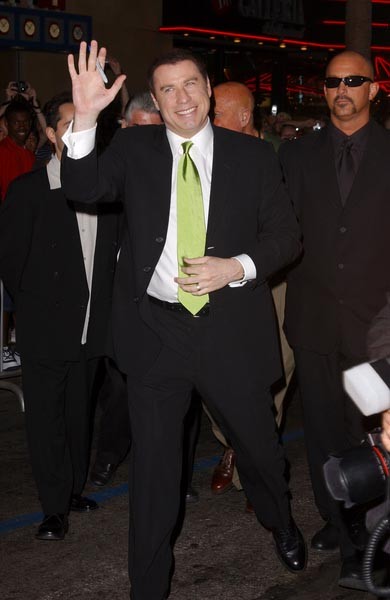 Jack Black
- If Jack Black didn't have a beer gut he wouldn't be Jack Black. He is funny, outrageous and fearless. Rock that belly, Jack! Who else could have scored the role as Kung Fu Panda?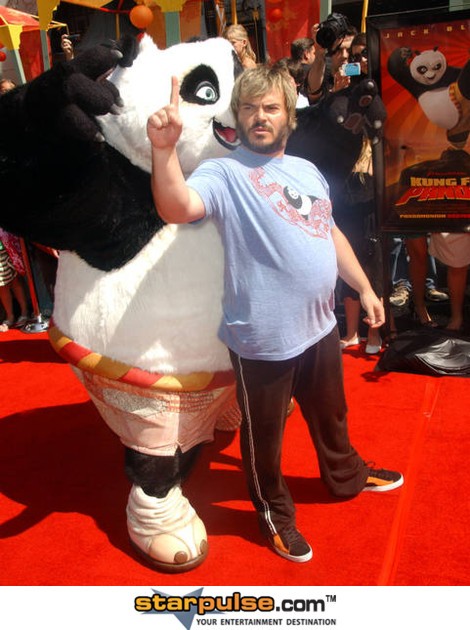 Jack Nicholson
- As much as we love watching Jack on screen, we'd like to see less of his big belly. We know it's there; we just don't want to see it as frequently. Jack loves to jet off to exotic locations and play on the beach showing of his beer gut! But in his defense, he still scores with hot chicks, so…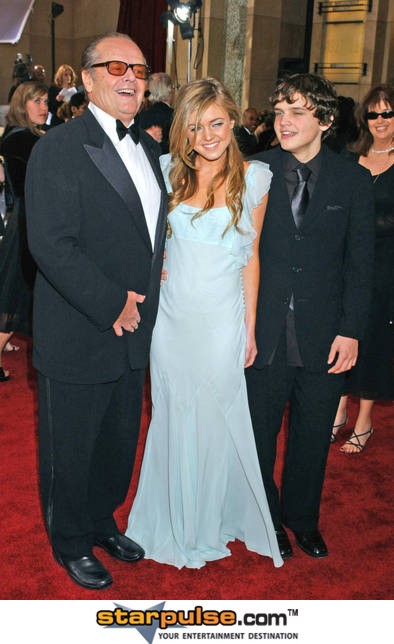 Leonardo DiCaprio
- Leonardo has always been a little on the lanky side but he was recently spotted without a shirt on while vacationing with his girlfriend, Bar Rafaeli, and he looked good! The tiny gut he's rocking is a very positive addition to Leonardo's physique.

James Gandolfini
- James has always been a little chubby. He's had to keep up his figure to play Tony Soprano on
The Sopranos
. Yet it seems though his belly was growing as fast as his girlfriend's while she was pregnant. Let's face it though; can you picture James any other way? Nope.
Quentin Tarantino
- Quentin has never been a guy who is known for his looks, but recently he was spotted on the beach tanning his beer gut. Maybe he should wear a t-shirt next time! Not a pretty sight!
Richie Sambora
- Even when Richie was dating
Denise Richards
he had no shame rocking his beer belly on the beach. But he's a rock star so he can have a belly!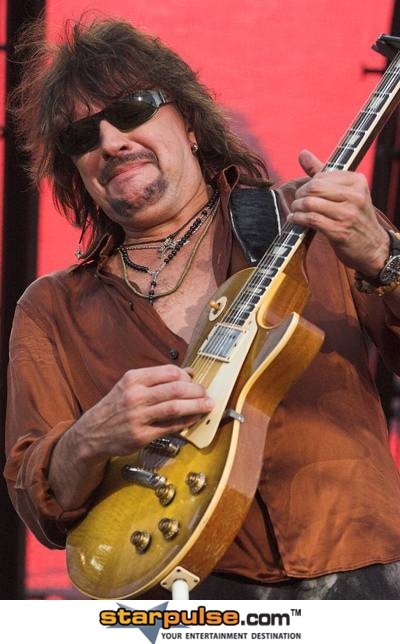 Kurt Russell
- Kurt recently jetted off to Greece for a fun family beach vacation. What wasn't fun was his beer gut hanging over his board shorts. All the memories of him in Overboard were thrown overboard as he flaunted his stomach freely.

Kevin Federline
- Maybe it's the stress of the divorce from
Britney Spears
or maybe it's due to the constant drinking and partying in Vegas but lately Kevin has been packing on the pounds. They always say, once you become a parent you stop worrying about your self image. Maybe that's where his beer gut came from!
Story by
Erin Demchak
Starpulse contributing writer