Bassist Kim Deal Quits The Pixies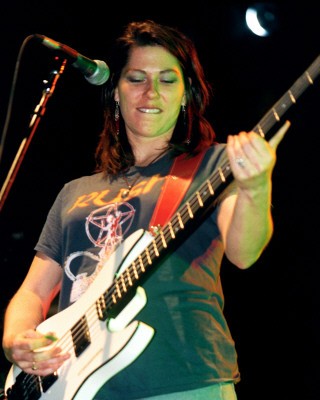 Bassist Kim Deal has officially quit The Pixies after 27 years.

Deal joined the band in 1986 and the band confirmed her departure on Friday, saying she's welcome back anytime.

"We are sad to say that Kim Deal has decided to leave the Pixies," said a note on the band's Facebook page. "We are very proud to have worked with her on and off over the last 25 years. Despite her decision to move on, we will always consider her a member of the Pixies, and her place will always be here for her. We wish her all the best."

The bassist is currently touring Europe with her reunited 90s band The Breeders.

The Pixies split in 1993 after tensions between Deal and band founder Black Francis, but reformed in 2004.

The rise of grunge bands like Nirvana and Pearl Jam can be attributed, in part, to the band's highly influential 1988 and 1989 albums "Surfer Rosa," and "Doolittle."