'Basketball Wives' Star Evelyn Lozado Engaged To L.A. Dodgers Star Carl Crawford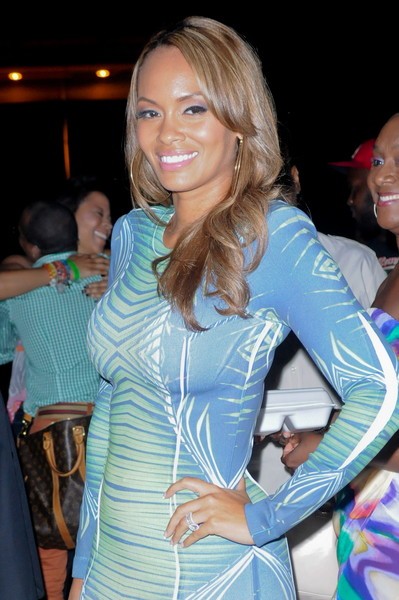 Less than a month after news broke that Basketball Wives star Evelyn Lozada was six months pregnant, the reality star has announced her engagement to Los Angeles Dodgers star Carl Crawford.

A very happy Lozada shared a photo of her diamond ring on Instagram and captioning the image, "YES!"

The 37-year-old, who has a 20-year-old daughter from a past relationship, told People magazine, "I'm overjoyed and in complete and utter shock! What a different year and a half it has been – I'm truly happy!"

Lozada was previously married to NFL star Chad Johnson (aka Chad Ochocinco), but their marriage lasted only two months.

The ring that Crawford bought his bride-to-be is a whopping 14.5 carats total and is nearly twice the size as the one NBA star Dwyane Wade gave to fiance Gabrielle Union last weekend, which weighed in at 8.5 carats.