Barry Gibb Says Justin Bieber Reminds Him Of His Late Brother Andy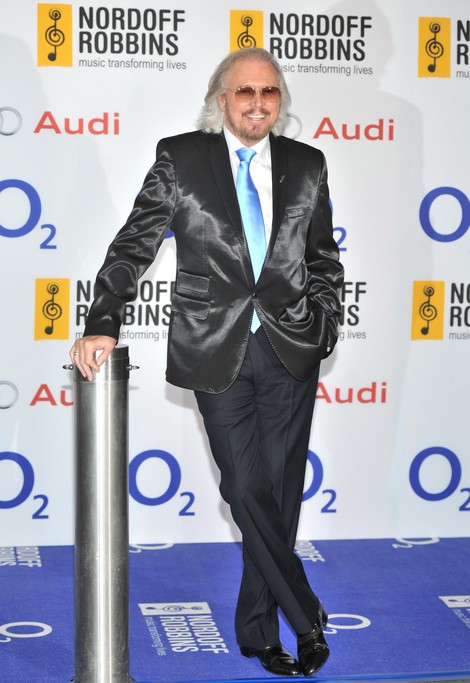 Barry Gibb has urged Justin Bieber to curb his childish antics and turn his life around before he becomes another music tragedy, like the Bee Gees legend's younger brother, Andy.

Gibb reveals he is concerned for the teenager's wellbeing after a series of headline-grabbing behavior, culminating in his DUI arrest in Miami, last week and Wednesday's charge of assault relating to a bust-up with a limousine driver in his native Canada in December.
 
The 19 year old's troubles are all the more alarming for Gibb because his bad behavior reminds of the way his singer brother's life was cut short in 1988, just five days after his 30th birthday.

He tells Piers Morgan, "What I see with Justin Bieber is sort of what I see with Andy, you know. You're heading for a brick wall. And that's a shame, because this is a great talent. This kid's got great gifts, you know... I just think it's time to grow up and... be what all these young girls love you (for); be a good example."

And Gibb claims Bieber needs to ditch the 'yes men' and enablers in his life in a bid to pull himself back from the brink: "You have a lot of people around you that just want to have a party, you know, and live off what it is that you're getting attention for. And I think that's the problem. It's always the problem."

In a separate interview on Today, Gibb insists Bieber could learn a lot from his stage persona, and become just as professional and disciplined in his social life.

He adds, "Hopefully, what he does onstage and the way he dances and the way he sings, he will apply that to his life. There's a discipline in what he's doing. Apply that discipline to how you want to behave."

Andy Gibb rose to fame as a teenager as his older brothers, Barry, Robin and Maurice, became international superstars during the late 1970s. He scored hits like Shadow Dancing, I Just Want to Be Your Everything and (Love Is) Thicker Than Water before his death in 1988.