Barron Hilton Not Cooperating With Police, Attacker Says Hotel Heir Started Fight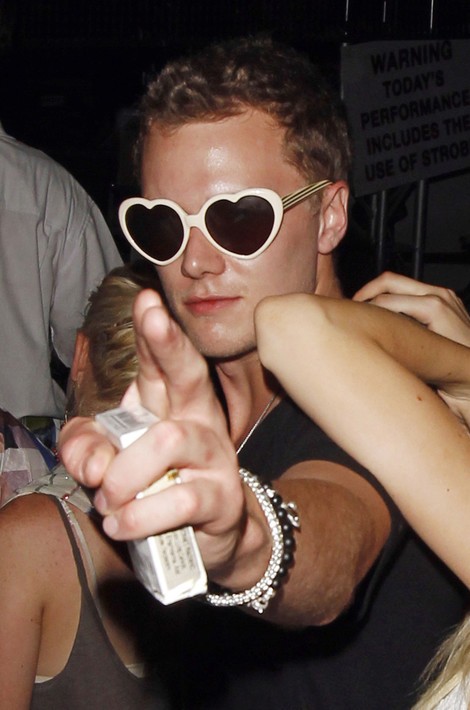 Lindsay Lohan is off the hook in the incident that left Paris Hilton's brother Barron bloodied last week.

The troubled star made headlines after Hilton was beaten up after an all-night party at a mansion on Miami's Star Island, but police have no plans on charging her with any crimes.

Hilton alleges that Lohan had blogger Ray LeMoine beat Barron for saying nasty things about her, but LeMoine, a blogger for website Vocativ.com, says Lohan wasn't involved in his side of the story, which he shared in an editorial on the site.

LeMoine says Lohan wasn't involved in the altercation with Hilton and that he started things when he refused to leave after the party.

"It was 5 a.m. by the time I got home to the rented mansion and discovered a huge party. I didn't know anyone there, the crowd was lame, and I went to bed," LeMoine explains. "In the morning I woke up to discover that a bunch of people had been up all night doing Molly (ecstasy). My friend's name was on the lease of this mansion, and we didn't want anyone to trash it, so we started kicking people out.

"I walked out to the patio, and I saw this blond brosef in a top hat and John Lennon glasses. He seemed nice at first, but when I asked him to leave, he went bonkers."

LeMoine adds that Hilton started using the 'do you know who I am' line before pushing him.

"Barron got in my face and wouldn't shut up about his stupid family," LeMoine added. "Eventually things got so heated that he pushed me. And that's when the alleged assault, which of course I deny, took place. (I imagine he wouldn't have even gotten cut if it wasn't for those stupid glasses).

"(Now) police are hunting me for allegedly punching some dude who stepped to me and wouldn't leave my rental."

Police have yet to arrest LeMoine though, because Barron isn't cooperating with them. He spoke with police following the incident, but has not gotten back to them since.

"We've had no cooperation from Mr. Hilton since he made the report," said Miami Beach Police Sgt. Bobby Hernandez in an interview with the New York Daily News on Monday.

"He didn't want anything to do with it. Since then, we haven't been able to get in touch with him. He hasn't called back to respond to numerous messages... If the victim doesn't want to cooperate, it ends at that point," Hernandez added.