Baroness Cancel All 2012 Shows After Bus Crash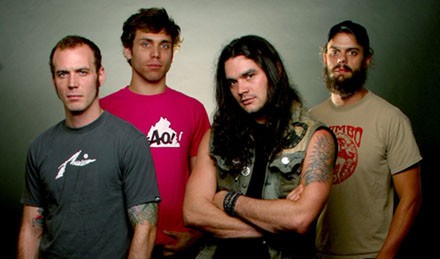 Rock group Baroness have canceled all their remaining 2012 shows as the musicians recover from horrific injuries sustained in a bus crash in the U.K. 
All four members of the American group were hospitalised earlier this month after their tour bus careered off a viaduct near Bath, England. They subsequently postponed a series of shows to allow themselves time to recover. 
Frontman John Baizley broke his left arm and left leg in the accident and he was the last to be released from hospital this week, and representatives for the band have now confirmed the group won't be playing any more concerts this year. 
A statement posted on the band's Facebook.com page, reads, "John Baizley has been released from hospital. (Drummer) Allen (Blickle) and (bassist) Matt (Maggioni) have arrived back in the United States. All remaining 2012 tour dates are cancelled. Thank you for all of the continued support."