Barnes & Noble Launches NOOK HD and NOOK HD+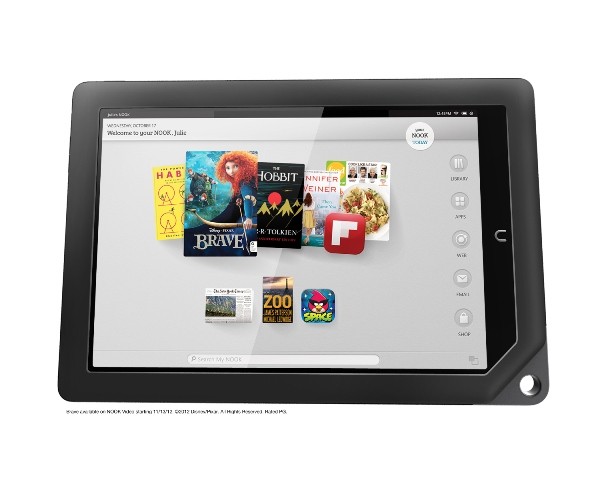 Not afraid to continue taking on Amazon, Google, Apple and others in the tablet wars, Barnes & Noble announced two new NOOK models this week that are aggressively priced. The NOOK HD is a 7-inch tablet starting at $199, while the NOOK HD+ is a 9-inch one starting at $269.
Barnes & Noble claims users now have access to "more than three million books, a large selection of magazines and apps and" now NOOK Video.
Some key new NOOK features include NOOK Profiles which allow you to customize a device for whomever happens to be holding it at the time, a newly designed Web browser and access to NOOK Video where you can stream and download TV shows and movies.
The NOOK HD has a high resolution display of 1440 x 900, with 243 pixels per inch and HD video playback of up to 720p. Barnes & Noble claims "it's ultra-sharp with 25 percent more pixels than Kindle Fire HD." It only weighs 11.1 ounces and is just 5-inches wide, with a dual-core 1.3GHz high-speed processor inside. You can pre-order it in two colors, Snow and Smoke, and get an 8GB model for $199 or a 16GB model for $229. (Though both feature expandable microSD memory storage.)
The NOOK HD, meanwhile, has a resolution of 1920 x 1280 and 256 pixels per inch for up to 1080p display. It weighs on 18.2 ounces and has a 1.5GHz dual-core processor with 1GB of RAM inside. It's only available in Slate color, and you can snag a 16GB for $269 or a 32GB for $299.
There were no 3G/4G/LTE models announced; all models are WiFi only.
Both models ship in late October and will be available in stores in early November.