'Barmageddon' Is Coming In Simon Pegg & Nick Frost's Cornetto Trilogy Finale, 'The World's End'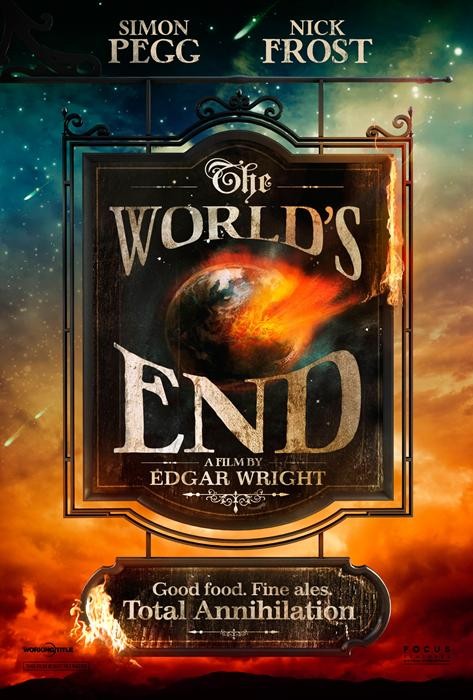 Barmageddon is coming as Simon Pegg and Nick Frost have reteamed with director Edgar Wright and producer Nira Park for the third film in the "Three Flavours Cornetto Trilogy" (aka the "Blood and Ice Cream Trilogy), The World's End.

The first trailer for the film was released on Wednesday, promising the second hilarious-looking drinking buddy movie this summer.

The film takes place 20 years after five friends go on an "epic" pub crawl in their hometown that fell short of reaching the ultimate bar called "The World's End," and one of them, Gary King (Pegg), decides to get the guys together again to complete the task.

Unfortunately for them, the population of the town has changed quite drastically.

Shaun of the Dead (2004) and Hot Fuzz (2007) make up the first two films in the trilogy. The films are tied together by a character in each one ordering a specific flavor (and color) of Cornetto ice cream in the film.

Check out the trailer for "The World's End" below. The movie hits theaters August 23...