Barbra Streisand Originally Turned Down 'Fockers' Role

Barbra Streisand initially turned down a role in comedy movie Meet The Fockers and was only persuaded to take part because of her friendship with Ben Stiller's parents.
 
The singer/actress joined the Meet The Parents franchise with a part in the 2004 sequel opposite Stiller, Robert De Niro and Dustin Hoffman, and she reprises her role in the latest installment, Little Fockers.

Streisand admits she didn't want to work on the film, but changed her mind after a phone call from Stiller, the son of her comedian pals Jerry and Anne Stiller, who persuaded her to play his onscreen mother.

She tells Larry King, "I turned it down at first. And then... it sort of came together... Ben called me (and asked me) to be his mom... Yeah, it's funny, because I knew his parents actually in the old days, you know?... It was kind of a funny idea. And Dustin and I go back to acting school together."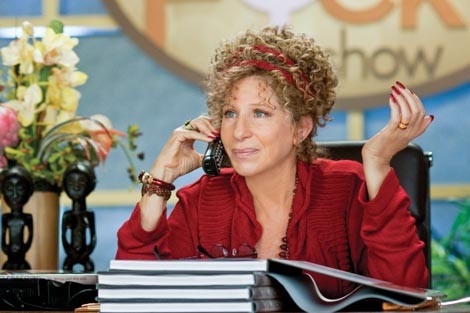 Click Here For More Barbra Streisand  Pictures