Barbara Walters To Retire In 2014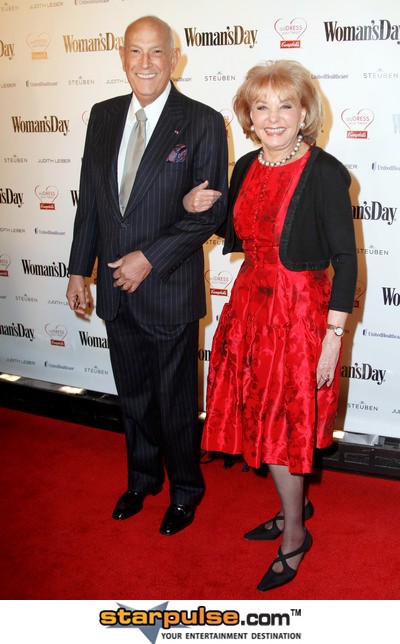 Barbara Walters, the first female co-anchor of a network evening news program, has announced she will retire from TV journalism.
Walters' retirement will end a storied career that began in 1962 and ended with her as one of the most renowned interviewers in modern news history.
Barbara has denied last month she was planning on quitting, perhaps to reveal the news on her own terms. Sunday, she confirmed she would retired and is expected to discuss her decision today on her show The View.
Walters will end her career sometime next summer, appearing on ABC News and the View until then. She plans on continuing her role as executive producer of The View after her retirement.
She says in a statement, "I am very happy with my decision and look forward to a wonderful and special year ahead both on The View and with ABC News. I created The View and am delighted it will last beyond my leaving it.
"I do not want to appear on another program or climb another mountain. I want instead to sit on a sunny field and admire the very gifted women - and OK, some men too - who will be taking my place." 
ABC News President Ben Sherwood said, "There's only one Barbara Walters. And we look forward to making her final year on television as remarkable, path-breaking and news-making as Barbara herself. Barbara will always have a home at ABC News and we look forward to a year befitting her brilliant career, filled with exclusive interviews, great adventures and indelible memories."