Barbara Walters Apologizes For Scolding Katy Perry During 2011 Interview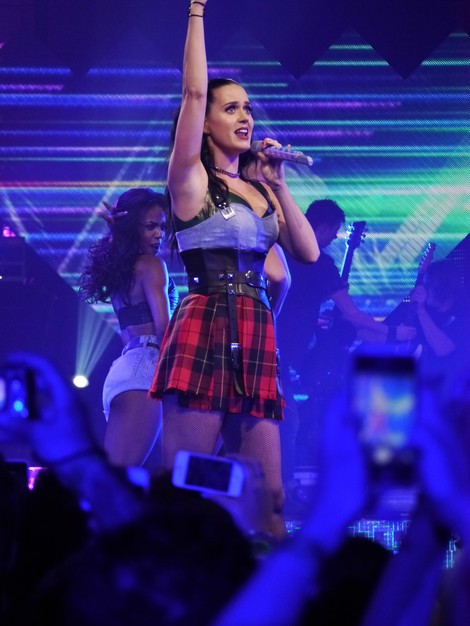 Pop star Katy Perry has received an apology from Barbara Walters over a 2011 interview prior to which Walters scoldedthe singer for being late to their scheduled chat.

Katy shared the story with Billboard magazine, prompting The View host to offer a half-hearted apology.

"When I got there, I apologized immediately (for being late)," Katy said, "but then she said to me, 'You know, I've only ever waited for one other person this long, and you know who that person was? Judy Garland. You know how she turned out, right?'"

The interview was held just weeks before husband Russell Brand filed for divorce after a year of marriage, and Katy admits that she probably should have just pulled out of the interview for Walters's annual "10 Most Fascinating People" special that year because she was going through a tough time.

Walters had no clue what the singer was going throug, and has now offered an apology.

"Katy, if I made you feel at all unhappy, during a time when you were obviously unhappy, and I didn't know, I'm sorry, but you can't always know!" Walters said during "The View" on Monday.

But in hindsight, Katy wasn't too upset by it.

"I was like, 'Oh, snap! Yes, b**ch!' I think it's the coolest thing that Barbara Walters shaded me," she said. "I just couldn't tell her as we were sitting down for a mega-interview, 'Hey, my marriage is falling apart. Give me a break.'"

Katy and Russell split on December 30, 2011.