Bar Refaeli Walks On Water In Mykonos & Gets A 'Gross' Fish Pedicure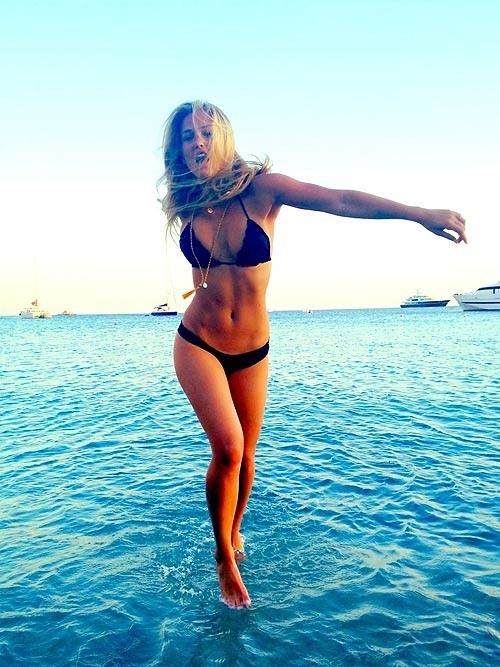 Bar Refaeli posted a new batch of pictures to her Twitter page over the weekend while hanging out on the beautiful Greek island of Mykonos; revealing that she can walk on water!

"Good morning! I am walking on water today.. What r u doing?" she wrote.

Bar also showed off her sexy curves while "Dancing on my own"; and in one shot was in the process of getting a pedicure from Garra rufa, aka "doctor fish" -- tiny, toothless Turkish Carp that nibble away the dead skin from your feet.

"Who needs pedicures when there r little fish to eat ur skin?! GROSS," she wrote.

Her comments may ring true though -- several states have banned the practice because cosmetology regulations mandate that the tools used for beauty procedures need to be sanitized or thrown out after each use and the fish can't be sanitized without killing them.

Discover magazine reported in 2011 that health officials have warned that the fish could potentially spread disease.

A customer from one of the UK's salons where the procedure is done told Britain's Daily Mail in Feb. 2011, "I had a pedicure from one of the new high street chains. I was put off when a man sitting opposite me said he had something wrong with his foot and hoped the fish were enjoying it."

"We were asked if we had any fungal infections, but no one checked," he added.

Guess Bar's right -- GROSS!