Bar Refaeli Tops The 2012 Maxim Hot 100 List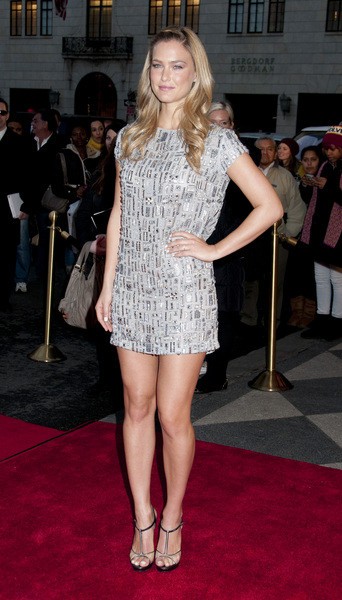 Leonardo DiCaprio's former flame Bar Refaeli has been named the hottest woman in the world by Maxim Magazine.

The Israeli supermodel features atop Maxim's annual "Hot 100" list of thanks to reader participation - which the magazine allowed for the first time in its history.

"Every year, it's a different girl that I look up to," Refaeli said in a phone call. "For me to be among them, it's an honor."

She also tweeted a message to fans after getting the news while at home in Israel.

"So happy and honored to be #1 on #Maximhot100!! thank you @maximmag! this is very exciting!" she said.

Of course, allowing readers the opportunity to vote on a pre-chosen list of women and accepting write-in votes led to a few interesting choices on this year's list - like accused murderer Amanda Knox and Family Guy matriarch Lois Griffin.

Even actor Stephen Colbert got in on the action after his Colbert Nation following wrote in enough votes to land the fake news host at #69.

Last year's winner, supermodel Rosie Huntington-Whiteley came in at #11, while Magic Mike star Olivia Munn who ranked second on the 2011 list, fell just short of the top spot for the second year in a row.

Mila Kunis and Katy Perry both finished in the top five for the second consecutive year; and The Hunger Games star Jennifer Lawrence made the top 10 again this year, along with

Olivia Wilde, Emma Stone, Megan Fox, Malin Akerman and Adrianne Palicki.

Refaeli is expected to make a trip to the U.S. to help promote the issue, which goes on sale May 29.

See the full Maxim Hot 100 List at Maxim.com and check out our favorite pics of the top 10 on the following pages...