Bar Refaeli Shows Off Her Sexy Curves In A Bikini On The Beaches Of Tel Aviv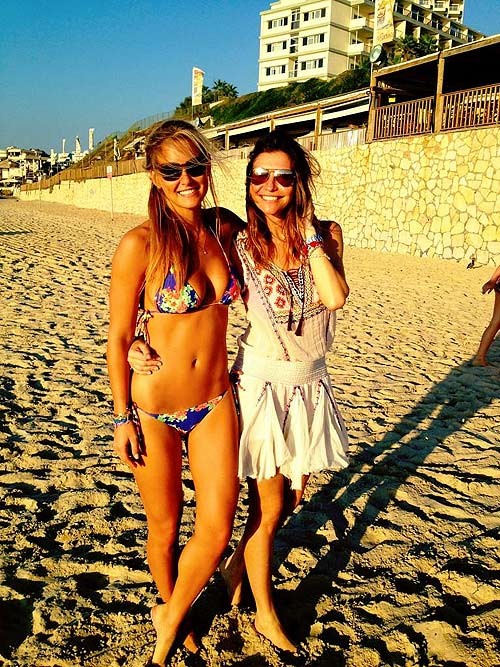 Bar Refaeli was kind enough to share more pictures of herself in a bikini on her twitter page over the weekend, flaunting her sexy curves on the beach in her native Tel Aviv, Israel.

The 27-year-old Israeli supermodel tweeted "life's a beach" and shared pictures with her sister and her model friends Shelly Gafni, Nirit Kairi and Valentina Micchetti while she played on the beach.

"Back to being a kid," she said while playing with several children; before realizing she was in over her head.

"I may have took it a bit too seriously..." she said as she looked like she was about to splash some water on a little girl.

Bar also found herself stuck in traffic last week, and as she pouted for the camera she pondered, "Why do girls always take pix of themselves blowing a kiss?"

Earlier this month, Bar started a Kickstarter campaign to raise money to make her own sex tape for a high-definition romp "with a dude."

"I'm really good at sex and I like doing it, and if I know other people are watching me have sex, I will have better sex," she says in her video plea to get funds for the film.

But don't get too excited, though -- it was all just a joke for website Funny or Die.com.

Check out more pics of Bar in her bikini after the jump...