Bar Refaeli Shares Sexy New Bikini Pics & Takes In Some Wakeboarding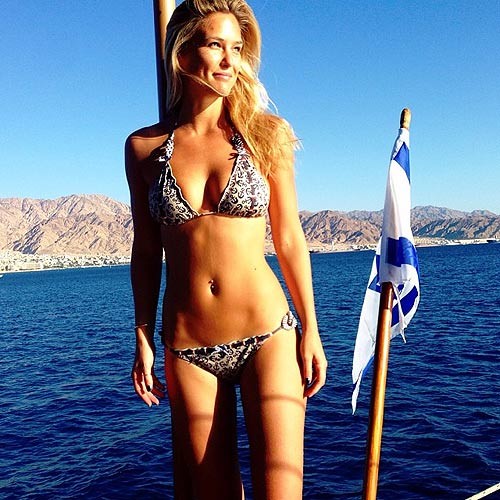 Israeli supermodel Bar Refaeli went wake surfing for the first time over the weekend, and she was kind enough to share a video and a couple new bikini shots on her Twitter page.

Thankfully she wrote, "Israeli waters + Jordanian mountains = perfect weekend" in the shot of her wearing a bikini (above), or we never would've noticed the beautiful landscape behind her.

The model also took in some paddle boarding, asking if it's "the way to go".

She also shared a video of her first time on a wakeboard doing some wake surfing.
She also playfully posted and image of herself face down on a pool raft, writing, "And the party is over..."