Bar Refaeli Shares Muddy Bikini Photos From The Dead Sea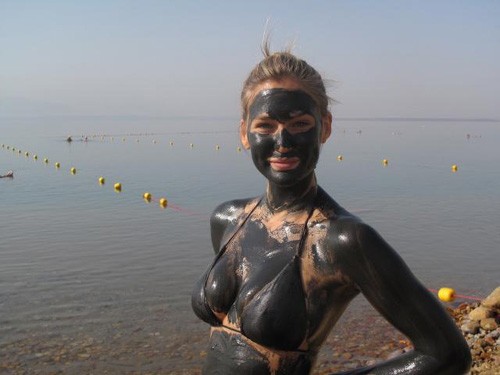 Bar Refaeli is on the cover of GQ, but no one is talking about that thanks to the photos she shared of herself enjoying a swim in the Dead Sea. Another photo after the break!
She tweets, "*muddy* but feels good!! DEAD SEA- if you haven't been... well, sucks for you!"
She told British GQ about her natural fondness for modeling, "I've learned how to do this. I study all of my pictures. Which turn of the hip is sexier, which toe to curl or leg to straighten. I know every bone.
"One of my first memories was asking my mother every day when my next shoot was going to be. I'd skip school to do it; I loved nothing more than being in front of the camera. I didn't want it to stop."